NYM students to bring 'A Game' to the stage
News | Published on January 24, 2023 at 4:29pm GMT+0000 | Author: Tucker Henderson
0
Sub section meet set for Saturday at WDC School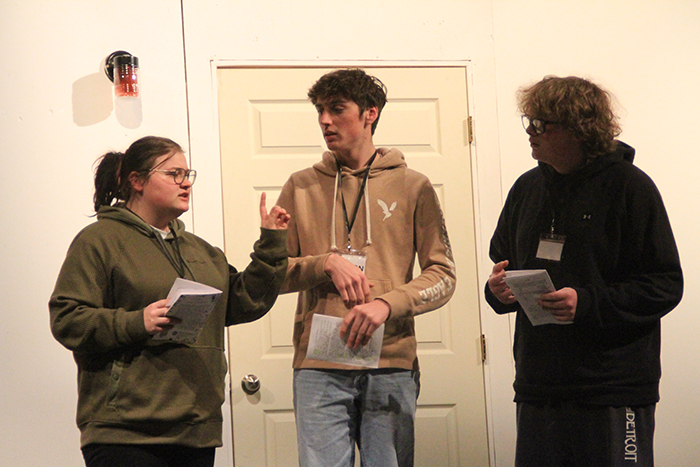 By Tucker Henderson
Reporter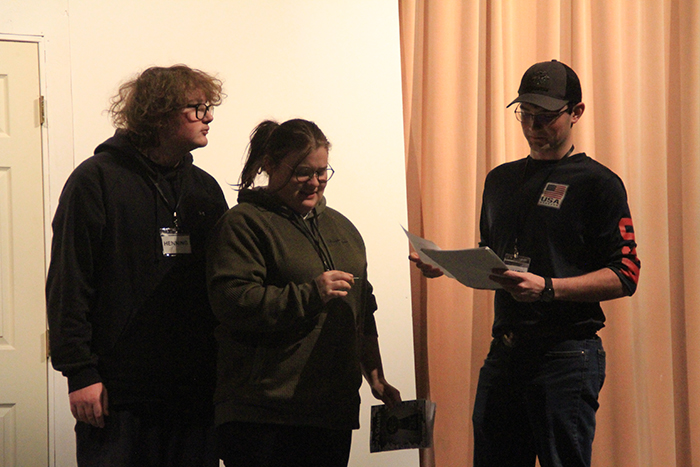 The New York Mills drama department is working on their one-act play "A Game," which will be presented at sub sections in Wadena on Saturday, Jan. 28.
The play, which is an exploration of the themes of human greed, will be acted out by student thespians Jessa Lenz, Elliot Kangas, Brenden Soltau and Elliot Frost.
"It's about man's greed," said Leif Ronning, director. "There's a doctor that performs an experiment where he puts three people into a room and they're told that this little chunk of the room is their area. The characters really don't know their names."
Ronning is confident that the play is truly an award-worthy literary work and should be a good subject matter for the competition.
"It starts out kind of funny," explained Ronning. "But it takes a real dark turn about ten minutes into it. It explores man's greed towards possessions, land ownership, and things like that."
All four students acting in the play have experience in the NY Mills drama department productions and keep returning to fulfill roles of various backgrounds. All four members starring in the one-act play also had major roles in the school's fall production.
"I don't want to be overly confident, but this play is truly exceptional and I do believe that this is something that, as long as (the students) perform even close to the best of their ability, this is a play that should advance and put us in the next round," said Ronning,
Ronning went on to say that he is pleased with the cast and their efforts during practices and will be eager to see how they advance in sub sections.