Mills Market unveils new produce coolers
News | Published on February 7, 2023 at 4:12pm GMT+0000 | Author: Tucker Henderson
0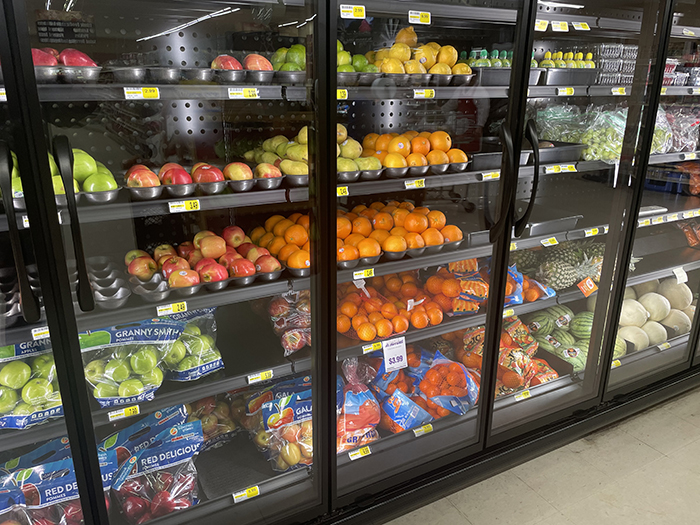 By Chad Koenen
Publisher
It's hard to step inside Mills Country Market and not notice an expansive new cooler system along the north east side of the store. Last week Mills Country Market unveiled a new cooler system for fruits, vegetables and healthy food options for customers.
The new coolers not only replaces an aging system at New York Mills' locally owned and operated grocery store, but also provides a more energy efficient system and better product as well.
"It provides a better shelf life for us and a better shelf life for customers," said owner Tim Muehler.
With the previous cooler system, which was the open air system most commonly seen in grocery stores over the past several decades, Muehler said it wasn't uncommon to have 10-15 percent of their fruits and vegetables spoil before they were ever purchased by customers.
The new system will keep that product more fresh on the shelves, while also giving the store additional shelf space for new products it could not carry before due to a lack of cooler shelf space.
In addition to the new coolers, Mills Country Market has underwent a number of changes of late, including a new look on the outside of their building, new parking lot and countless new products in the growing store.
"Our goal is just to update stuff in the store because we plan on being here for the longterm," said Muehler.
Mills Country Market is open seven days a week and is located on Miller St. in NY Mills.