Eagles drop close road game to Hornets 58-48
Sports | Published on February 14, 2023 at 4:23pm GMT+0000 | Author: Tucker Henderson
0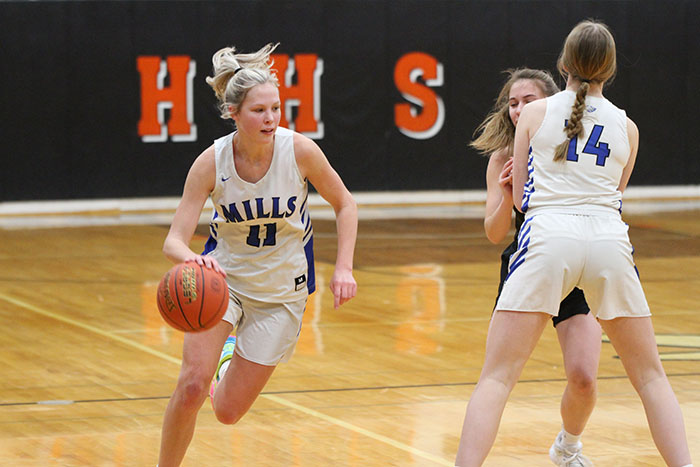 By Chad Koenen
Publisher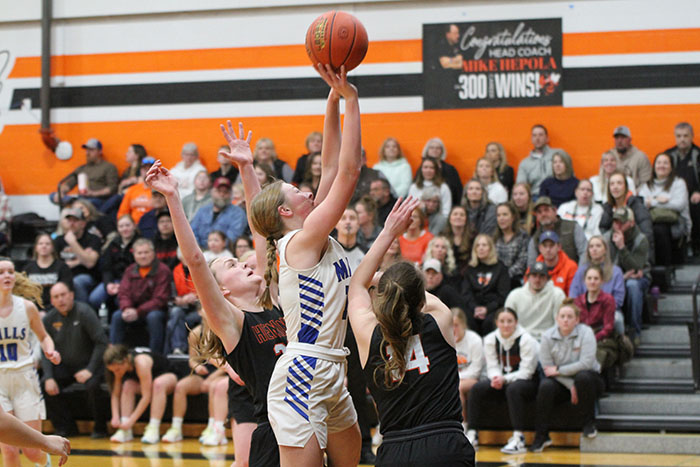 New York Mills lost for just the second time in a month on Friday night as the Eagles fell to fifth ranked Henning by a score of 58-48.
Since losing on Friday, Jan. 6 to Henning by a score of 52-41, the Eagles have went 10-1 and worked their way into second place in the Park Region Conference. Friday's game was an opportunity to hand Henning its first conference loss of the season in front of a full crowd of NY Mills and Hornet fans.
In a back-and-forth first half, NY Mills trailed just 26-24 at the halftime break. In the second half the Hornets were able to make the most of their trips to the free throw line and hit a few additional shots from the floor to hold off an Eagle comeback attempt. The game was single digits throughout the contest as the Eagles continue to improve in the latter half of the season.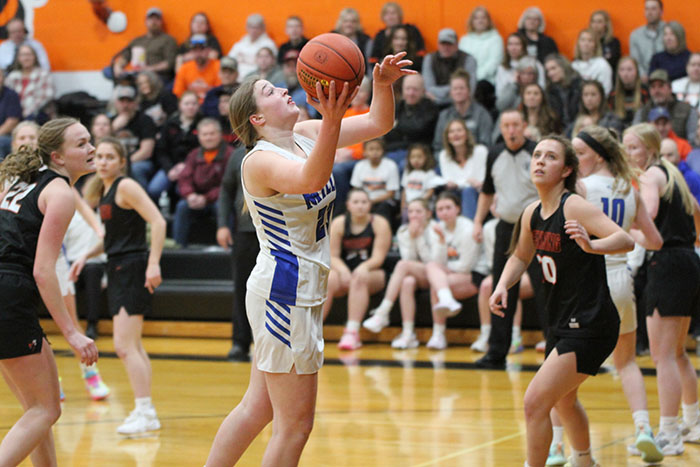 Ayla Olson led the way offensively as she scored 18 points, including 10 points in the first half alone. Bella Bauck hit a pair of 3-pointers in the second half to finish with 10 points, while Alayna Baune just missed out on joining them in double figures with 9 points.
Maya Radniecki, Aidyn Baune and Kailey Keskitalo each scored 3 points, while Kali Olson rounded out the scoring with 2 points of her own.
This week the Eagles will host Bertha-Hewitt on Tuesday, before traveling to Mahnomen/Waubun on Thursday and Verndale on Friday.