Education services available at NYM Library
News | Published on February 14, 2023 at 5:11pm GMT+0000 | Author: Tucker Henderson
0
New opportunity to further education in NYM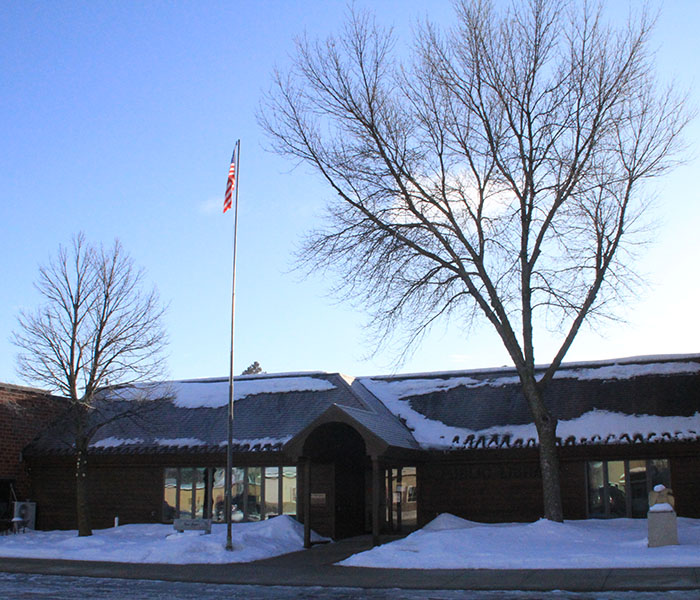 By Tucker Henderson
Reporter
Although for many people, the formal education era of their lives usually ends after high school, or maybe after a few years of college, that certainly isn't the case for everyone. Adult education courses provide opportunities for those who are interested in furthering their education locally, regardless of their educational background.
Such courses exist right here in New York Mills. Leah Hamann is an adult educator and teaches courses in GED preparation, college placement test preparation, English as Second Language instruction, digital literacy skills, career development, resume writing, adult diploma, citizenship, and basic skills in math, reading and writing.
"I have been teaching Adult Education for over 20 years," said Hamann. "I love teaching because of the students. There are many reasons why people didn't finish high school and adult education gives them the chance to complete their high school credential. English Language learners want to improve their English skills to help with their jobs, their children's education, and to become productive citizens of our country."
The adult education courses are provided through the Lakes Area Adult Education program based out of Detroit Lakes and is affiliated with the Detroit Lakes Public School.
Adult education instructors are all certified teachers and have their own unique backgrounds in education to offer to students around the area.
"My degree is in Elementary Education with a minor in German," said Hamann. "Classes are held in several sites. I also teach in Perham for Lakes Area Adult Education and Wadena for Central Minnesota North Adult Education."
Courses are offered in Detroit Lakes, Pelican Rapids, Frazee, Perham, New York Mills, Twin Valley, Rothsay and Naytahwaush. Those who are interested in registering for a course can call the M-State Office at (218) 844-5760 or for courses specifically in New York Mills, they can email Hamann at lhamann@detlakes.k12.mn.us to inquire about specific course offerings.
"I love teaching adult education," said Hamann. "Adult students are motivated and grateful for the opportunity to improve their lives with the help of adult education. We have fun in class while we learn and celebrate everybody's accomplishments."
With dozens of courses offered in NY Mills and many more enrichment courses available, students have many opportunities to further their education and attain certification to further their careers.
"When adults are educated, they are productive citizens, can help with their children's education, can advance in their careers, pursue more education, exit government assistance programs, and gain confidence," said Hamann.
Among the many reasons Hamann teaches adult education, she was able to narrow down the best part of her job.
"My favorite part is when classmates support each other and we celebrate accomplishments," said Hamann. "Adult education is not just learning; we become a support system for each other."