Eagles edge Bears for second PRC win
Sports | Published on February 21, 2023 at 3:36pm GMT+0000 | Author: Tucker Henderson
0
NYM drops a pair in non-conference action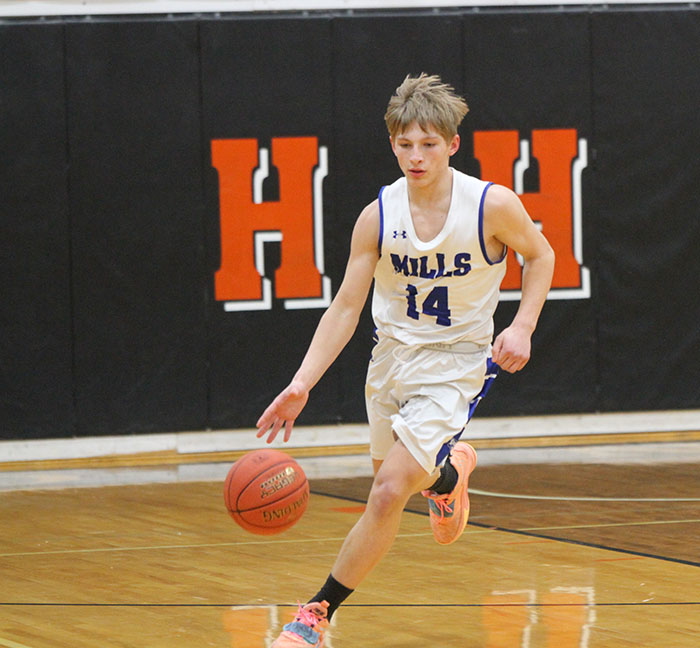 By Chad Koenen
Publisher
The New York Mills Eagles picked up their second win of the season with a 54-41 win over Bertha-Hewitt on Thursday night. The win improved the Eagles to 2-11 in the conference.
The conference win was sandwiched in-between a pair of non-conference losses as NY Mills gets prepares for their final three games of the season.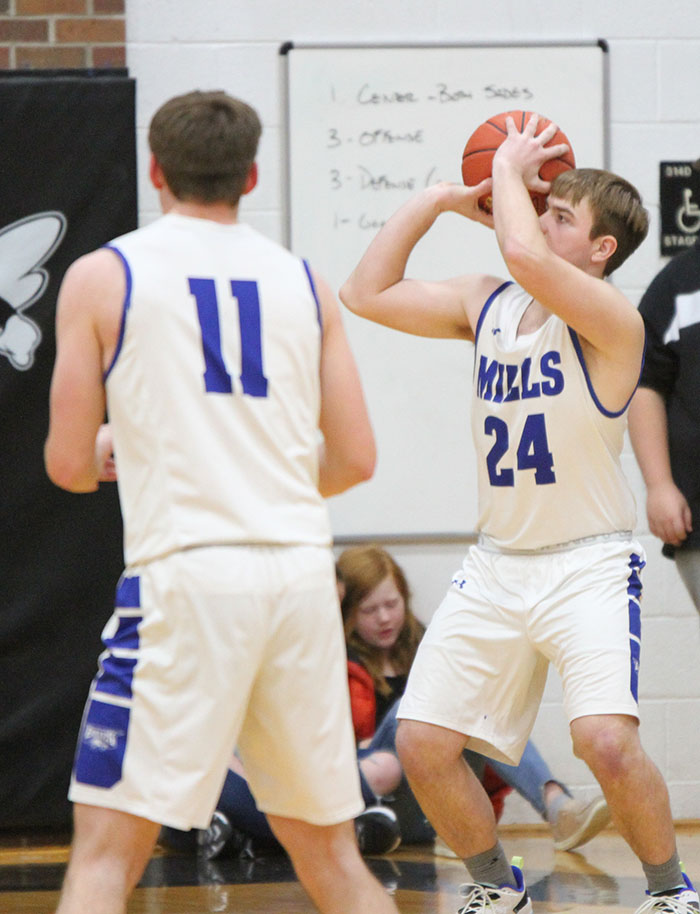 This week the Eagles, who are 2-21 on the season, will travel to Verndale on Tuesday night, before traveling to Parkers Prairie on Friday.
Next week the Eagles will travel to Rothsay in their final regular season game of the season.
On Monday night the Eagles lost to Norman County East/Ulen-Hitterdal by a score of 60-46.
Head coach Mike Baune said the Eagles did not play smart basketball in the first half and dug themselves in a 20-point hole. While they were able to slow down and outscored the Titans in the second half, they were unable to overcome the early deficit.
Brayden Ehnert had a solid game from the field with 18 points.
On Thursday night, the Eagles picked up their second win of the season with a big 54-41 win over a solid Bertha-Hewitt team.
"I was very happy with the execution of our game plan and our boys played with a sense of urgency and hunger that I wish was more frequent," said Baune. "It was fun to see their confidence grow throughout the game."
Ehnert and Teagan Lausten both posted career highs with 27 and 16 points respectively.
The win improved the Hornets to 2-11 in the Park Region Conference with one game remaining on their conference schedule.
On Saturday the Eagles had a tough game against a big and bulky Barnesville team. The Eagles lost the game by a score of 86-38.
Baune said the game was a throwaway game and the Eagles are moving on from it as soon as the final buzzer sounded.