Eagles take second in Park Region Conference
Sports | Published on February 21, 2023 at 3:33pm GMT+0000 | Author: Tucker Henderson
0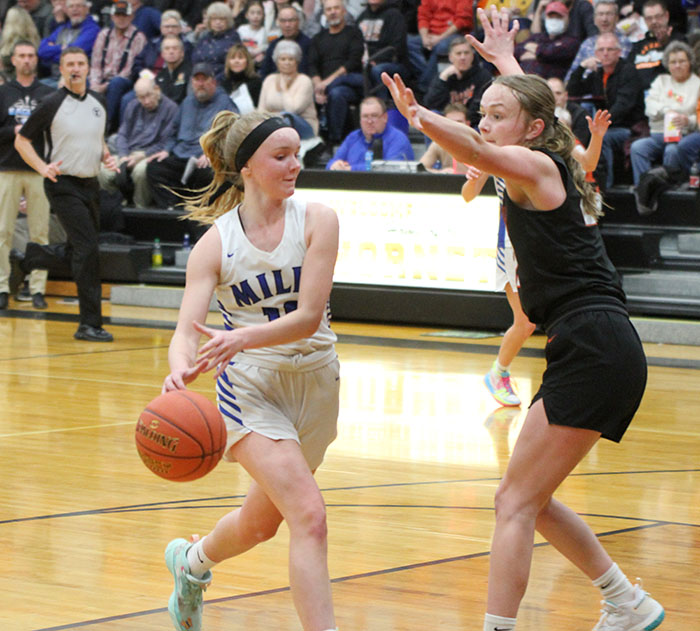 By Chad Koenen
Publisher
New York Mills continued its hot streak last week as the Eagles won all three of their games. The Eagles are 14-3 since the start of the New Year with two of those losses coming to fourth ranked Henning. NY Mills is 15-8 overall.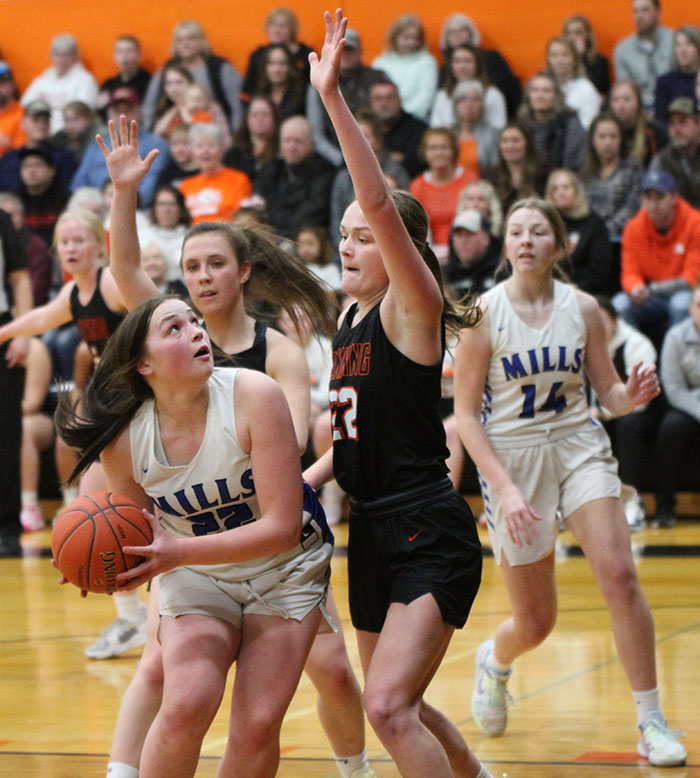 With wins over Bertha-Hewitt and Verndale last week the Eagles wrapped up their conference schedule with a second place finish and record of 11-3. Henning won the conference with a record of 14-0 and Menahga took second with a record of 10-4.
This week the Eagles will wrap up their regular season with a game against Battle Lake on Monday, Browerville on Tuesday and Norman County East/Ulen-Hitterdal on Thursday.
Tuesday
NY Mills wasted little time in jumping on Bertha-Hewitt on Tuesday night as the Eagles jumped out to a 35-12 lead at halftime. The Eagles were able to find just as much success in the second half a they outscored the Bears by a 30-14 margin.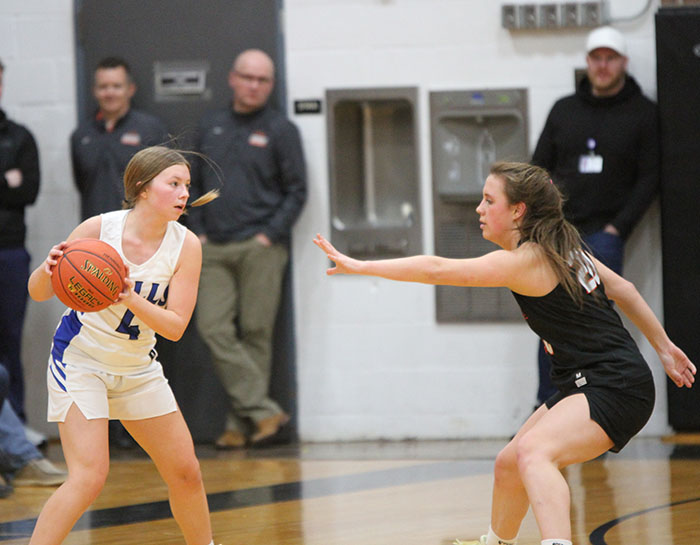 Bella Bauck led the way offensively as she scored 19 points, including 14 points in the first half alone. Alayna Baune had one of her best offensive games of the season as she scored 12 points in the second half on her way to an 18 point night, while Ayla Olson scored 16 points, Kali Olson scored 6 points, Maya Radniecki scored 3 points, Annika Dunrud scored 2 points and Grace Brasel rounded out the scoring with 1 point.
As a team the Eagles hit five 3-pointers with Bauck and Ayla Olson each hitting a pair.
Thursday
NY Mills was once again on fire from behind the 3-point line as the Eagles hit eight 3-pointers as a team, including three each from Maya Radniecki and Bella Bauck.
After taking a commanding 33-12 lead at halftime, the Eagles held on for a convincing 61-39 win over Mahnomen/Waubun.
Bauck led a balanced scoring attack with 12 points, while Radniecki and Alayna Baune each scored 11 points. Kali Olson chipped in with 10 points, while Ayla Olson scored 9 points, Annika Dunrud and Aidyn Baune scored 3 points apiece and Kailey Keskitalo rounded out the scoring with 2 points.
Friday
NY Mills secured a runner up finish in the conference with a big 58-42 win over Verndale on Friday night.
Just as they had all week long, the Eagles took a commanding 34-15 halftime lead, before Verndale was able to come back a bit in the second half. However, NY Mills picked up their three double digit win of the week and their 11th win in the conference.
Four Eagles reached double figures in scoring with Ayla Olson leading the way with 19 points, while Bella Bauck scored 12, Kali Olson scored 11 and Aidyn Baune scored 10. Alayna Baune and Maya Radniecki rounded out the scoring with 3 points apiece.