Making a difference in March
News | Published on February 21, 2023 at 4:15pm GMT+0000 | Author: Tucker Henderson
0
Foodshare month gets underway next week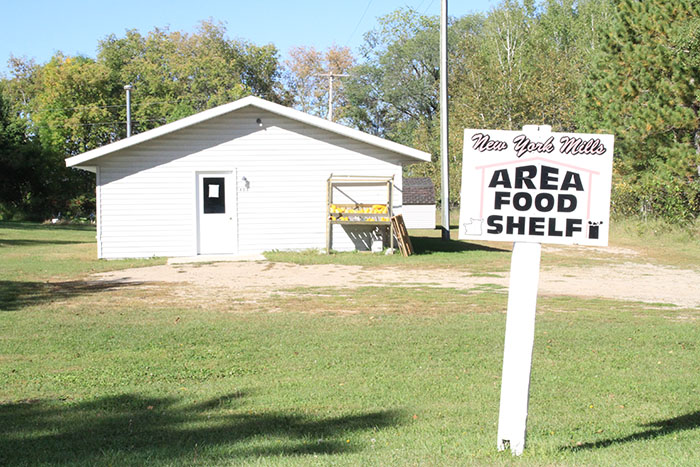 By Tucker Henderson
Reporter
As Minnesotans clear roads, driveways, and sidewalks after another bout of ice and snow, food shelves across the state are gearing up for their largest fundraiser of the year.
Minnesota FoodShare is an annual campaign in March to bring together communities and rally businesses, organizations, churches and individuals to help keep Minnesota food shelves stocked during the year. According to the Minnesota FoodShare website, the campaign is 41 years old and has distributed over $18 million to participating food shelves throughout the state.
"Throughout the year, we are strong advocates at local, state and national levels," reads the website. "Minnesota FoodShare seeks to educates the community about food insecurity and encourages legislators and community decision makers to lend a compassionate and objective voice to public policy debates that impact Minnesota families living in poverty."
The NY Mills Food Shelf had 671 individuals who utilized their program during 2022 and distributed 34,288 pounds of food in the calendar year. A majority of those who visited the NY Mills Food Shelf were adults over the age of 65, nearing or past retirement age. According to the Minnesota FoodShare program, almost 10 percent of Minnesotans had incomes below the poverty line in 2020 and that affects 11 percent of Minnesota's children.
Food shelves are an essential service to communities as they provide sustenance to those who may be living paycheck-to-paycheck, have fallen on difficult times, had a family emergency, among a plethora of other reasons.
"Food insecurity means access to adequate food is inconsistent and limited by a lack of money and other resources throughout the year," reads a MN FoodShare facts sheet. "Food insecure households report their diets to be of reduced quality, variety, or desirability and/or experience disrupted eating patterns and reduced food intake."
In March of 2022, FoodShare donations totaled $9,997.50 and 261 pounds of food.
The Minnesota FoodShare campaign runs from Feb. 27 to April 8 and food or monetary donations must be made within that time frame to count towards the campaign funding. Donations may be arranged with Connie Warner at (218) 385-3669 or (218) 385-2853.