NYM approves construction bid for South Point
News | Published on February 21, 2023 at 4:12pm GMT+0000 | Author: Tucker Henderson
0
Visits to NYM Library increases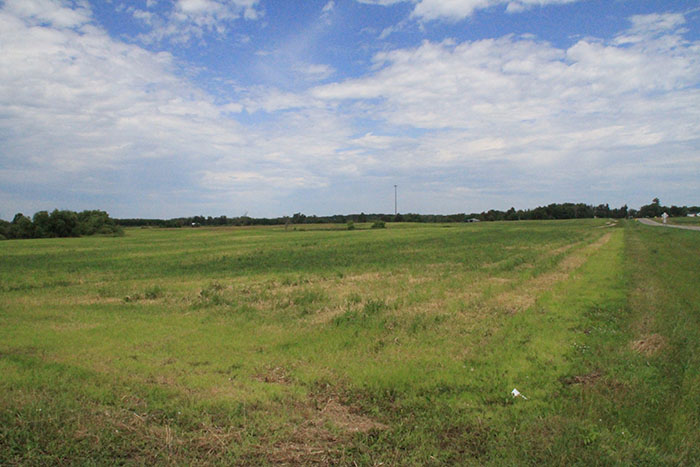 By Chad Koenen
Publisher
A new road and utilities to serve one of the largest housing projects in the history of New York Mills is one step closer to coming to fruition.
During its regularly scheduled meeting on Tuesday night, the NY Mills City Council approved a low bid from Kuechle Underground, Inc., of Kimball, Minn., to complete Phase 1 of the South Point project. Their bid was for $460,961.40, which was just slightly higher than the engineer's estimated cost of $430,000.
As part of Phase 1, Kuechle Underground will install a new road to serve a large 60-unit apartment building and two multi-family lots in South Point. The company will also extend city utilities to the currently vacant properties south of town.
The bid from Kuechle Underground was one of two qualified bids the city received. The other bid was from Sellin Brothers for $515,432.
Library report
Attendance at the NY Mills Library continues to improve following the shutdowns from the COVID-19 pandemic in 2020. Last year the attendance at the library was 12,467, which was up from just 8,576 in 2020. While the attendance has made steady gains over the past two years it remains down from where it was in 2019, when just over 18,500 visits were recorded at the library.
The number of items owned by the library continues to grow and currently sits at 22,757 items, which was up slightly from 2021. The total circulation at the library also grew slightly last year to 36,503, which was similar to pre-COVID-19 levels.
In other news
• Accepted a donation from the NY Mills Lions Club for $5,000 for the dog park project at South Point.
• Heard that Well 3 was rehabbed by chemically treating, surging and clear water jetting, the pump motor and drive shaft were rebuilt. After the work was completed the city gained back specific capacity and added about 50 gallons per minute of pumping rate. Well 4 was pulled and inspected, the drop pipe was corroded badly and needed to be replaced, the pump and motor were within spec.
• Heard the 2022 activity report from the NY Mills Fire Department. The department responded to 233 calls last year, which was down a bit from last year's 254 calls, but up significantly from just 10 years ago. A total of 188 of the calls were determined to be medical, while there were 38 calls for fire.