Otter Tail County sees housing growth in 2022
News | Published on February 21, 2023 at 3:50pm GMT+0000 | Author: Tucker Henderson
0
A total of 499 new and rehabbed housing units built in 2022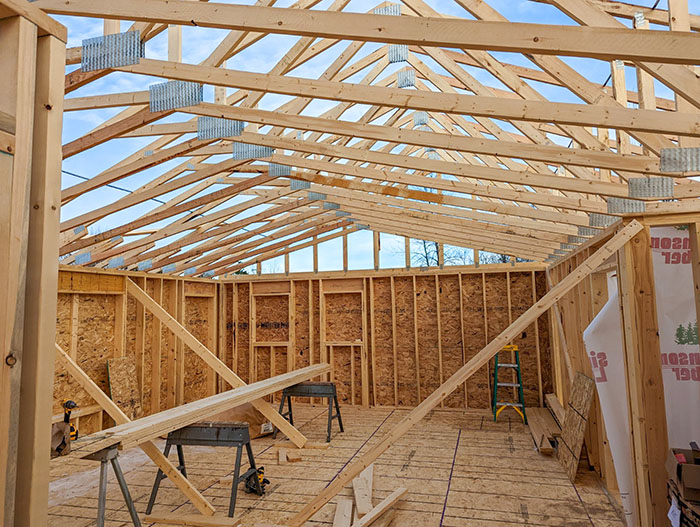 Otter Tail County's Big Build initiative saw continued housing growth in 2022. Last year, $116.4 million in housing investment was added in the county from 499 new and rehabbed housing units, 444 of these being new construction and 55 being rehabbed units. This is an increase in new construction countywide compared to 2021.
The success in 2022 is great progress toward The Big Build's goal of 5,000 new or significantly rehabbed homes by 2025. Since launching the initiative, 40 percent of that goal has been completed. More homes are still needed to meet demand and achieve the big goal.
The Otter Tail County Community Development Agency (CDA) launched The Big Build at the end of 2019 as a housing growth and investment initiative. The initiative was created because the expansion of housing opportunities is a countywide priority to address workforce needs and existing residents' needs. With more than 1,000 available jobs in the county right now, increasing the housing supply will help meet the needs of newcomers filling these job openings and existing residents seeking more suitable housing options.
"2022 was another great year of progress toward the County's goal of 5,000 units by 2025," said Otter Tail County Commissioner and CDA Board Member, Lee Rogness. "There was great interest in the Property Tax Rebate Program and the six new housing finance programs developed last year, so we're excited to continue building partnerships with local builders to make housing happen in 2023."
A strong need for housing remains even with the successes of 2022, and the CDA can provide support and resources to housing projects in Otter Tail County. Several new housing finance programs were developed and expanded in 2022. Programs available to homeowners, home builders, and rental property owners include:
Homeowners
• Down Payment Assistance
• Owner-Occupied Rehabilitation Loan
Home builders
• Property Tax Rebate
• Down Payment Assistance
• Value Gap Grant
• Public Infrastructure Grant
• Community Growth Partnership Grant
Rental property owners
• Rental Rehabilitation Loan
• Rental Unit Construction Loans
• Community Growth Partnership Grant
More information about the Big Build including information about the resources available for projects can be found at www.bigbuildotc.com.