Bringing a Sisu lifestyle to NYM
News | Published on February 28, 2023 at 5:44pm GMT+0000 | Author: Tucker Henderson
0
Stauffacher takes over Sisu Nutrition in her hometown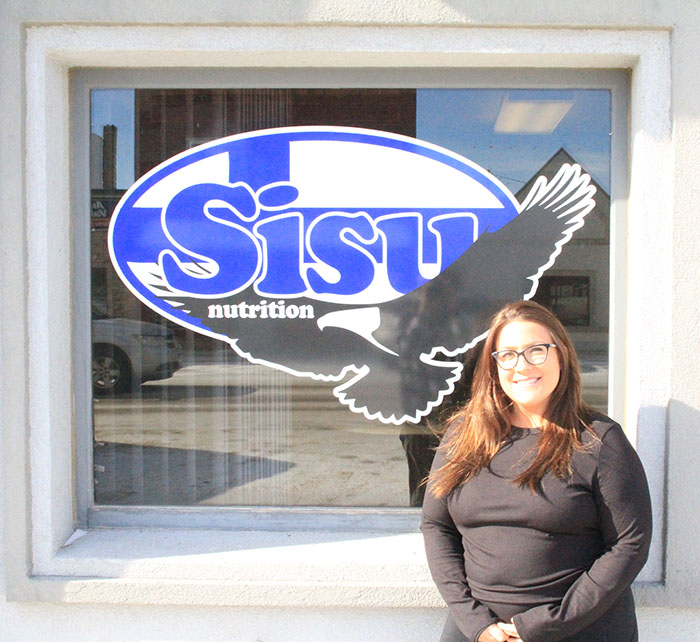 By Tucker Henderson
Reporter
Sisu Nutrition is nearing its second anniversary in New York Mills, having opened on March 29, 2021 by Jen Bucholz. This year, however, it will be celebrating the occasion under new ownership.
Jhaundel Stauffacher purchased the business about a month ago and is eager to continue to see new faces and meet new people from around the area.
Stauffacher, a 2010 graduate of NY Mills School, began working at Sisu Nutrition about a month after it started in 2021 and soon became the main employee at the Herbalife tea shop.
"I love the community," Stauffacher explained about her motivation behind purchasing the business. "I stand by what the product is, it's a healthier option for people and it's something different."
As a new business owner of a relatively new business, community involvement is an important aspect of Stauffacher's future plans.
"I just want to get to know more people and get involved with the community," she said. "This summer I'm going to be in the parade at Lund Mania and stuff like that."
Stauffacher is learning a lot of lessons in owning and operating a small business, as well as teaching customers about Herbalife Nutrition and its benefits.
"Getting to know more people that live around this area and helping to find their goal with the healthy lifestyle that they want to partake in," said Stauffacher. "Talking to the customers when they come in. I'm all new to the business, so everything is new still. I'm learning about how to go about Sisu Nutrition and to promote it more. I want to be more involved and have people get to know I'm here and get to know me!"
While future expansion is on Stauffacher's radar for the future, starting small is essential to fostering her successful business.
"I would really like to get into the school somehow and donate profits that I make to the school," she said of future ideas. "I could maybe branch out to a second shop."
While these ideas percolate, promotion of the tea shop is at the forefront for Stauffacher right now. Summer plans are on the horizon and are an area of excitement for the business owner.
"This summer should be really fun," Stauffacher said. "I can be involved in a whole bunch of stuff that we've got going on this summer."
Business hours for Sisu Nutrition are 7:30 a.m. to 5 p.m. from Monday through Friday, but summer hours will be altered. The downtown NY Mills shop could also be open on some Saturdays when warmer weather arrives.