Cultural Center to host spring concert series
News | Published on February 28, 2023 at 5:32pm GMT+0000 | Author: Tucker Henderson
0
Next concert set for March 24 in NYM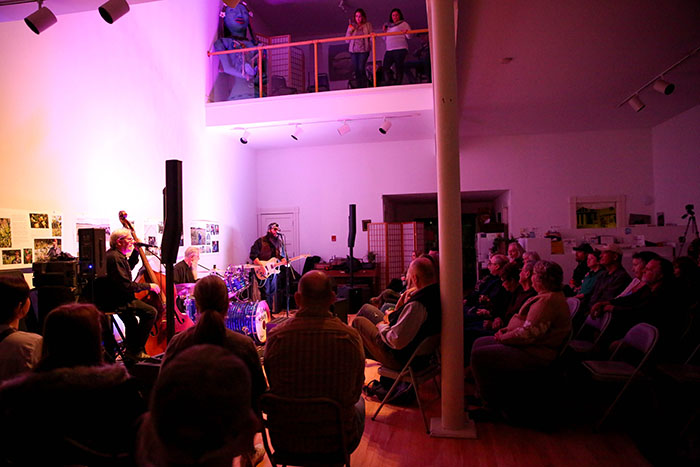 The New York Mills Regional Cultural Center has announced its 2023 spring concert series. The series includes a variety of live music options to provide entertainment to all Otter Tail County residents and visitors from February to May.
The 2023 Cultural Center spring concert series is as follows:
• Saturday, Feb. 18: Corey Medina & Brothers
• Saturday, Feb. 25: Surge and the Swell
• Friday, March 24: Blue Red Roses
• Friday, April 14: Good Morning Bedlam
• Saturday, April 22: Eric Peltoniemi
• Friday, May 5: Sonora Winds
All concerts begin at 7:30 p.m. with the doors open to the public at 7 p.m. All tickets are general admission with first come, first serve seating. Light refreshments and cash bar available at most performances.
On Friday, March 24, enjoy the unique vintage pop/rock sounds of Blue Red Roses. Out of Battle Lake, songwriting and life partners Mary and Daniel Olson craft melody-laden hooks with an organic groove and nostalgic sound. Adult tickets $10 in advance or $12 at the door; students $5.
Good Morning Bedlam (GMB) returns to NY MIlls on Friday, April 14. GMB has become an innovative force in the midwest folk scene. Their shows are known for their contagious energy, with members careening about the stage. With tight soaring three-part harmonies and thumping kick-drum, they captivate their audience night after night. Adult tickets $12 in advance or $15 at the door; students $5.
Saint Paul-based composer/songwriter Eric Peltoniemi returns to his roots in NY Mills on Saturday, April 22. Peltoniemi has written a number of new songs in recent years, as well as going back in his songbook to rediscover old songs, some of which were inspired Peltoniemi's time spent on his grandparents' farm outside of NY Mills in his younger days. Adult tickets $10 in advance or $12 at the door; students $5. This concert is sponsored by Wadena Hide and Fur / Tom and Rich Paper.
Sonora Winds, a Twin Cities-based woodwind chamber trio, brings live classical music to NY Mills on Friday, May 5. Sonora Winds believes that access to excellent classical music enriches lives. By presenting unique music through outreach and education, living composers and well-known standards can be discovered, rediscovered, and appreciated on an intellectual and emotional level. Adult tickets $10. Students are free. This activity is made possible by the voters of Minnesota through a grant from the Minnesota State Arts Board, thanks to a legislative appropriation from the arts and cultural heritage fund.
All are welcome at the Cultural Center. Visit www.kulcher.org or call us at 385-3339 with any questions or to purchase advance tickets.