Eagles fall to eighth ranked Rockets 63-59 in overtime
Sports | Published on March 7, 2023 at 3:26pm GMT+0000 | Author: Tucker Henderson
0
NYM defeats Park Christian in sub section opener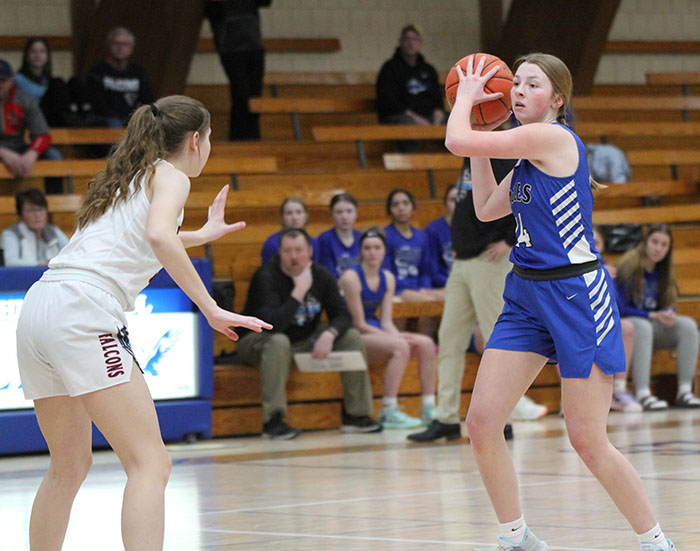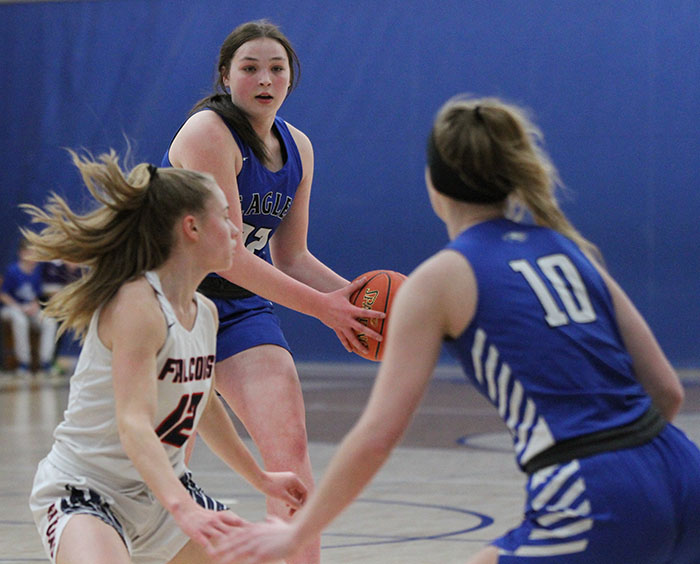 By Chad Koenen
Publisher
Bella Bauck hit a 3-pointer with just 6 seconds remaining on the clock to tie New York Mills and Underwood at 50-50 on Saturday afternoon in Perham. The shot ended a tremendous comeback for the Eagles in a back-and-forth game between the eighth ranked and top seeded Rockets and fourth seeded Eagles in the sub section semi-finals.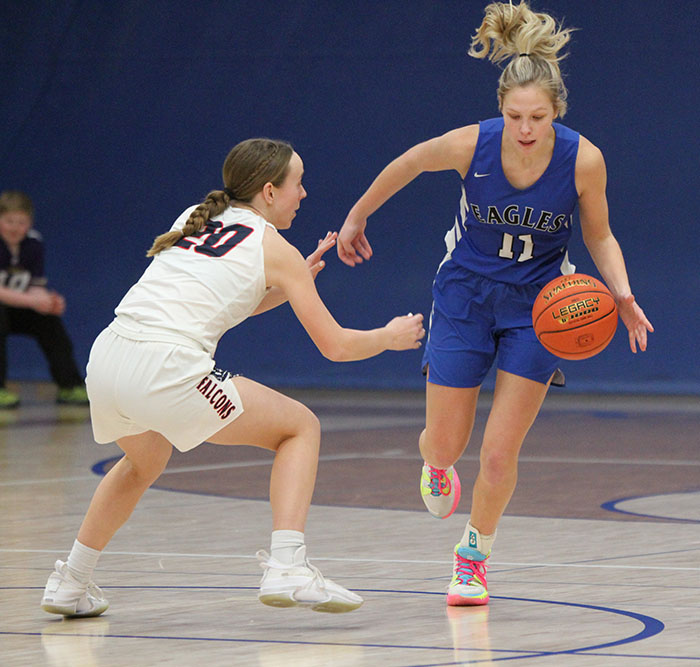 On the ensuing inbound pass, Mia Blaskowsk of Underwood was fouled, but missed the front end of a free throw with just 4.5 seconds remaining on the clock. The Eagles pulled down the rebound to send the game to overtime.
Overtime started with Bauck making one of two free throws to give the Eagles a 51-50 lead and Maya Radniecki nailed a 3-pointer to make the score 54-50 in favor of the Eagles following a pair of missed Rocket free throws.
Underwood went on a brief run to make the score 58-54, before Aidyn Baune hit a pair of free throws to cut the Rocket lead to 58-56. Kallyn Grove made a field goal with 56 seconds remaining to put the Rockets back in front by a score of 60-56, before Bauck hit her second clutch 3-pointer in the game to make the score 60-59, before Underwood made a pair of free throws with 28 seconds left on the clock to make the score 62-59. The Rockets got a steal with 7 seconds left in the game and made a free throw late to give them a 63-59 win. 
Ayla Olson led the way for NY Mills with 19 points, while Bauck finished with 14 points. Kali Olson and Alayna Baune each scored 6 points, while Aidyn Baune and Kailey Keskitalo each scored 4 points, Radniecki scored 3 points and Annika Dunrud rounded out the scoring with 2 points.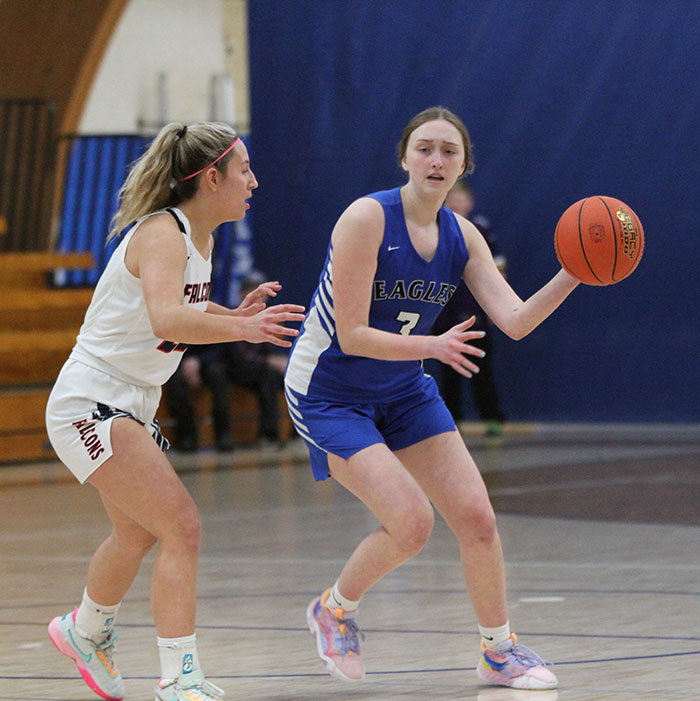 The loss ended the NY Mills season with a record of 19-9 overall.
On Thursday, the Eagles defeated Park Christian in the sub section opener in one of their lowest scoring games of the season. NY Mills held the Falcons to just 8 points in the first half as they gave up just three field goals on their way to a 21-8 lead.
In the second half the offensive picked up a bit for Park Christian, but the Eagles were able to make their free throws down the stretch to keep the Falcons at bay to secure a 37-31 win.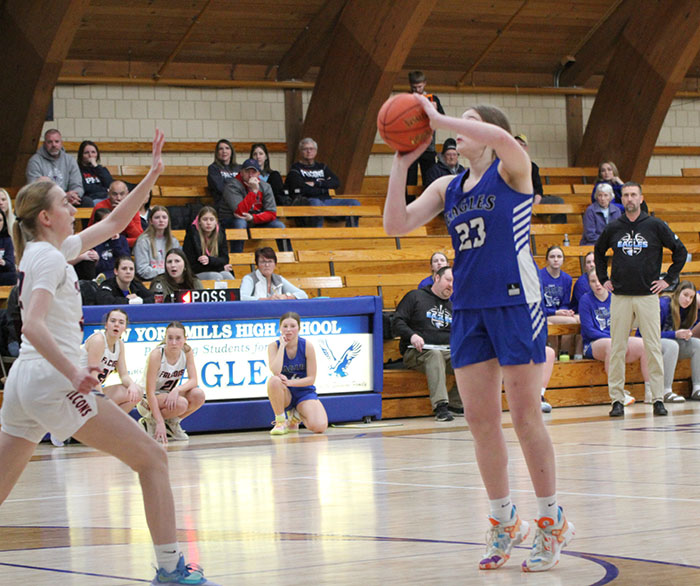 Bella Bauck had a big first half as she scored 12 points in the game, including 8 in the first half alone. Kali Olson overcame some early foul trouble to score all 7 of her points in the second half, while Maya Radniecki hit a pair of 3-pointers in the first half to finish with 6 points. Ayla Olson scored 5 points, Aidyn Baune and Annika Dunrud each scored 3 points and Alayna Baune rounded out the scoring with 1 point.