New childcare facility could come to Ottertail
News | Published on March 21, 2023 at 8:00pm GMT+0000 | Author: Tucker Henderson
0
City council to seek bids for community center alley project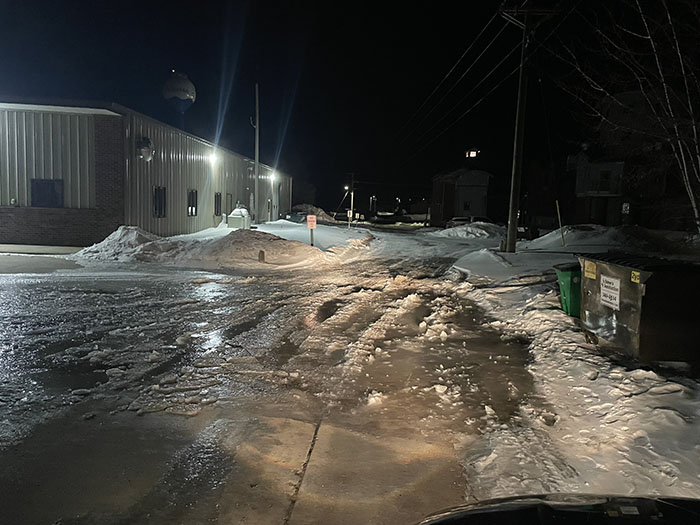 By Chad Koenen
Publisher
An expansive child care center with a full size basketball court could be coming to the city of Ottertail in the near future.
During its regularly scheduled meeting on Thursday night, the Ottertail City Council heard a presentation from Alex Rupe about a proposed family center that could address a number of needs in the community. Rupe presented the information to the city council for the first time, which she said came about after her family found difficulty in finding reliable daycare options.
According to information presented by Rupe, Ottertail city has a current daycare deficit of 33 spots, while Battle Lake has a deficit of 53 spots and Perham has a deficit of 174 spots. In all, Rupe said the county has a deficit of 1,050 childcare spots that can be a big challenge for families who have parents that work outside of the home.
"Really, the big thing about this is wanting to meet the need of our community. We really noticed the daycare and family need was a necessity," but she added that Ottertail also lacked a senior center. "We wanted a place where kids can go and explore and also a space where families can go."
The daycare center will almost emulate a mini Ottertail city with a cafe, unique features to the area and a place where children can let their imagination go to work. The daycare center would be similar to the Children's Museum in St. Paul.
"Our biggest vision with this space is having the daycare center set up, but within the center (we would) have a mini Ottertail city. A place where kids could have imagination play," said Rupe.
As part of the plan presented last week, there will be things like an indoor and outdoor playground, gymnasium, rock climbing wall, recreational planning, an indoor walking track, community garden, senior center and studio for fitness classes.
Councilman Mike Windey said the project sounds like a community center and not just a daycare center. He encouraged the group to speak with other businesses and organizations in the area to see if there were partnership opportunities available, while not competing with existing businesses in the community. He also said the project sounds expansive and could cost several million dollars to complete.
Councilwoman Jill Carlson said the entire project sounds exciting for the city of Ottertail and was excited to learn more about the project as it takes shape.
"I applaud you for what you have done and I can't wait to see where it takes us," said Carlson. 
According to information provided by the Ottertail Family Center, the plan is to begin fundraising this spring and open as soon as the summer of 2024, should the funding come to fruition.
In other news
• Held three public hearings including a hearing on the Fourth Addition to the Thalmann Farmstead, as well as an IUP hearing for an at home based business for Adam and Lark Wedde for Bark with Lark. The new business will include things like pet grooming, dog walking, dog boarding, retail sale of dog supplies and dog training. A third public hearing was held for Thumper Lodge Road housing tax rebate application. Later in the meeting the city council approved the Fourth Addition plat to Thalmann Farmstead, the IUP for Bark with Lark, as well as the tax rebate application.
• Approved seeking bids for the Maple Ave. South/community center alley construction project. The estimated cost of the project is $232,000 and construction is expected to take place this summer.
• Approved Delbert Thalmann to put in a culvert to help alleviate drainage issues along Hilltop and Buchanan.
• Approved a $500 donation to the East Otter Tail County Fair.
• Approved allowing Thorson to restructure nine CDs and put them in a 12 month CD with First National Bank in Ottertail. Thorson said the city could receive in excess of $15,000 in interest by reinvesting them at a higher interest rate for the next 12 months.