Weber finds his passion for music
News | Published on March 29, 2023 at 12:37am GMT+0000 | Author: Chad Koenen
0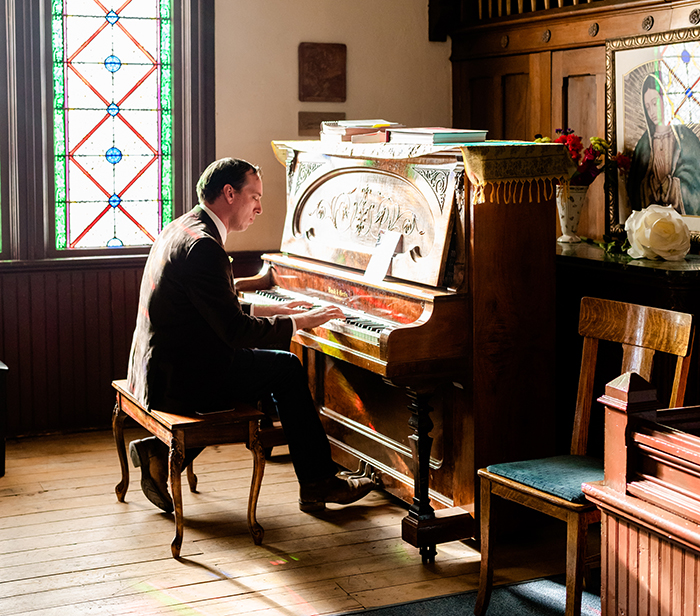 Ottertail-native to release fourth book of piano music
By Chad Koenen
Publisher
Music has always been a big part of Kurt Weber's life—even when he tried his best to avoid the musical gift that he now shares with the masses.
The son of Pastor Karl and Mary Weber of rural Ottertail, Weber learned how to play piano at a very young age from his mother, before giving it up in high school. He said he went through a rebellion phase in school and decided he didn't want to play music anymore. That decision was in spite of a strong musical background from his family, which included his mother who is an accomplished musician on the piano, organ and violin. 
After graduating from Perham High School in 2008, Weber joined the Army National Guard while attending the University of Minnesota. During his time he college he learned he would be deployed to Kuwait near the border of Iraq. He took a year off of school and once again found his passion for music in one of the most unlikely places, half way across the world.
"I had a desk job that I worked at night, and so I would be one of the few guys up doing whatever we had to do. And this was kind of before podcasts became a thing, but I was able to do whatever I wanted to do work-wise while listening to something and it was music," said Weber. "I stumbled onto some piano music that I thought was really beautiful. I was like I want to learn how to play whatever this music I was hearing."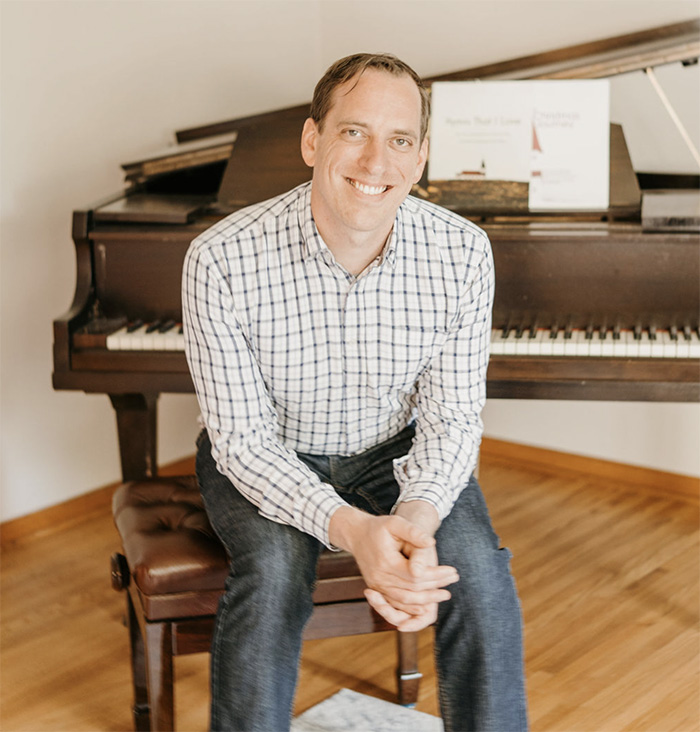 That classical music, while he was working overnight at a base in Kuwait, reignited the passion of music in Weber as he began playing some of the songs he heard on the radio overnight in the chapel on the base. Since his shift would get done around 2 a.m. each day, he would go to the chapel when no one else was around and practice the piano before going to bed.
"That's where I essentially got inspired to relearn piano," said Weber.
When he returned home from his deployment, Weber played some of the music he learned for his family. His mother asked him to play prelude and postlude music at church and he began playing music for the masses for the first time.
In 2013, Weber decided he wanted to put his own twist on some of the classic hymns and music that left a big impact on his life.
In fact, he arranged his own piece of music and sent the music to Concordia Publishing House with the hopes of having his new piece included in an upcoming publication. After learning it would take at least six months to hear back from the company, Weber continued to pursue his musical dream in his free time.
"Three and a half years later I received a letter that said we have decided to go in a different direction," said Weber who kept the letter as inspiration.
He eventually pursued the idea of self-publishing a book and in January 2017 he published and printed his first book "Pebbles," which was made up of original works. He published his second book in June 2018 entitled "Hymns I Love," which includes various arrangements of hymns. In 2019 he published his third book featuring Christmas music entitled "A Christmas Journey," which includes a variety of piano pieces with some violin parts included in the book.
His latest book is entitled "Hymns For You" and will officially be released on April 22 at St. John's Lutheran Church in Ottertail. The book features arrangements of hymns for the piano, a mixture of piano and violin pieces, as well as solely violin songs.
"I think personally this is the most and complex one I had done," he said.
Weber said he has really enjoyed arranging music—something that has allowed him to meld his passion of music with his creativity.
"For me it was one of those things where it was a creative gift that I had that I didn't realize I had," he said. "For me it is fascinating just getting into it so much that you didn't realize you were almost finished until you were done."
In order to celebrate the release of his fourth music book, Weber will be holding a concert with violinist Ash St. John on April 22 at St. John's Lutheran Church in Ottertail at 2 p.m. The concert is open to the public and free to attend. Weber said a free-will offering will be taken during the concert.
Weber will also have his music books and CDs for sale at the event.
In addition to performing music, Weber works as an engineer and lives in White Bear Lake.