NYM to host wall, athletic hall of fame ceremony
News | Published on April 10, 2023 at 4:05pm GMT+0000 | Author: Tucker Henderson
0
Induction ceremony set for Saturday
Four new inductees of the New York Mills Wall of Fame and Athletic Hall of Fame will be honored on Saturday night at the NY Mills City Hall Ballroom.
This year's honorees to the NY Mills Wall of Fame are Dean Simpson and G. Howard Lund, while the inductees into the Athletic Hall of Fame will be Paul Jokela and the 1977 state championship girls basketball team.
The induction ceremony will get underway with a social at 5:30 p.m. and a meal to follow at 6 p.m.
The meal will be provided by Barb Schulz and the NY Mills Booster Club will be charging $15 per plate to cover the food and some additional costs associated with the night's event. In order to get an idea of how many people will be planning to eat the meal, please RSVP to Bryan Dunrud at bdunrud@nymills.k12.mn.us or by call/text him at (651) 402-0943.
The induction ceremony will begin at 7 p.m. as each honoree will be recognized for their contributions for athletics at the school and in the community. The NY Mills Lions bar will be open from 5-10 p.m. Following the induction ceremony there will be time to visit with the honorees and share memories with those who attend the ceremony.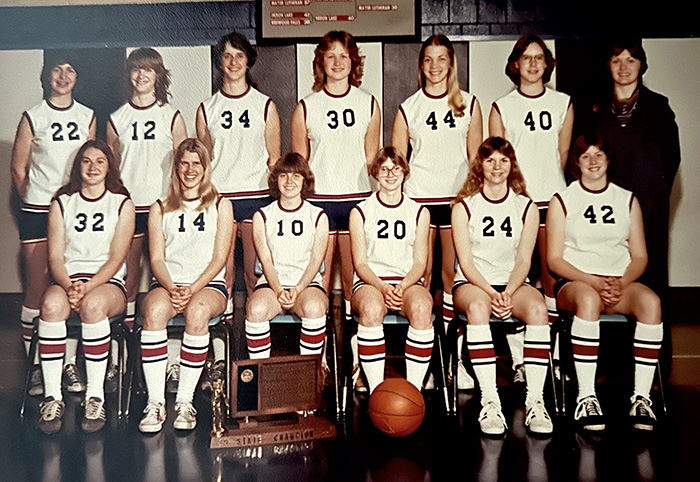 1977 girls basketball team
The year 1977 marked the second state tournament held in girls' basketball with two classes, A and AA. The New York Mills Eagles won the Class A tournament with a final record of 25-1. The Eagles' only loss came to Perham in the last regular season game.
In the state tournament held at the Met Center, New York Mills defeated Buhl 68-43, Marshall University 55-36, and Mayer Lutheran 40-39. To celebrate the championship, a seven-mile caravan of cars escorted the team back and nearly 2,000 people filled the Sports Center for the welcome home event. It was the first year for the semi-finals and finals to be televised and broadcast state-wide.
The Eagles' set team single game team records: most points (68), field goal percentage (64 percent), field goals (30) and points in a quarter (22). Janet Karvonen set five records: points in a game (29) and tournament (59), field goals in a game (14) and tournament (26), and field goal percentage in a tournament (61 percent). Kathy Lervold was named Coach of the Year and freshman Janet Karvonen was named the Prep Player of the Tournament.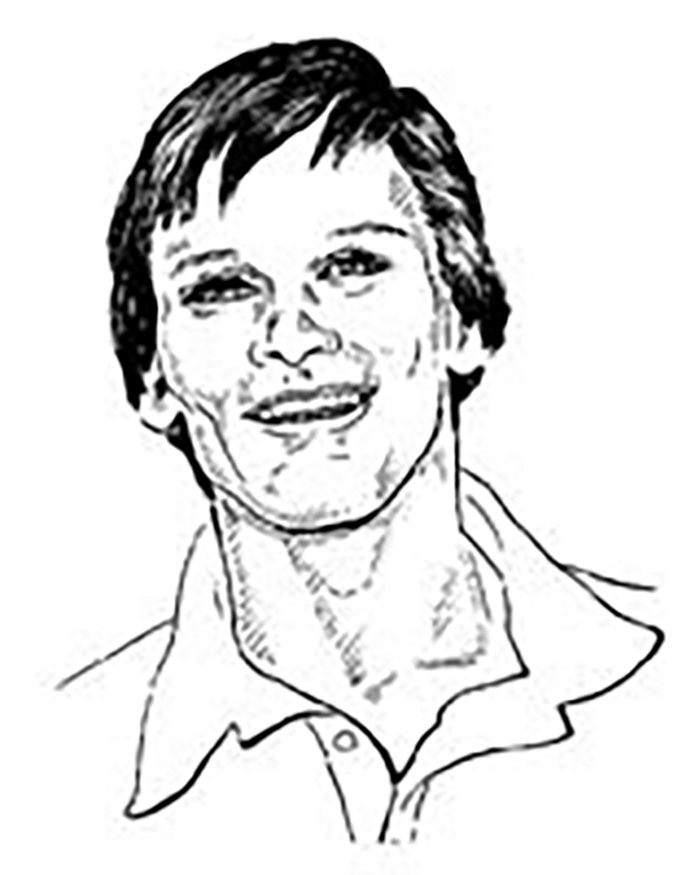 Paul Jokela
A talented all-around athlete at New York Mills High School, Paul Jokela competed in tennis, football, basketball, baseball and theater. He is a 1972 graduate from NY Mills High School and his academics earned him co-salutatorian honors. He also served as the senior class president and was active in the arts, both in theater and music.
Jokela was the District 23 champion in tennis three times in 1970, 1971 and 1972, was a Region 6 two-time champion and was a state quarterfinalist in tennis in 1971. He was the team captain and quarterback for the football team from 1970-72, as well as the captain of the basketball team and team point guard. He was the District 23 best supporting actor in 1971 and played venter field for the NY Mills Millers in the amateur state baseball tournament in 1975. That same year he was also named as the 14B most valuable player.
Jokela holds an executive MBA degree from the University of Nebraska at Omaha and served as the class president from 1995-97. He also competed in tennis, baseball and bowling at Gustavus Adolphus College in St. Peter, Minn., where he was undefeated in singles and doubles in the MIAC in 1973 for tennis and was the three-time all-conference selection in baseball. He was inducted into the baseball hall of fame in 2001.
Jokela taught and coached in Belgrade, as well as Cosmos, where he may be the only coach to perform a piano recital at both high schools.
He currently residents in Omaha, Neb., with his wife Roxanna.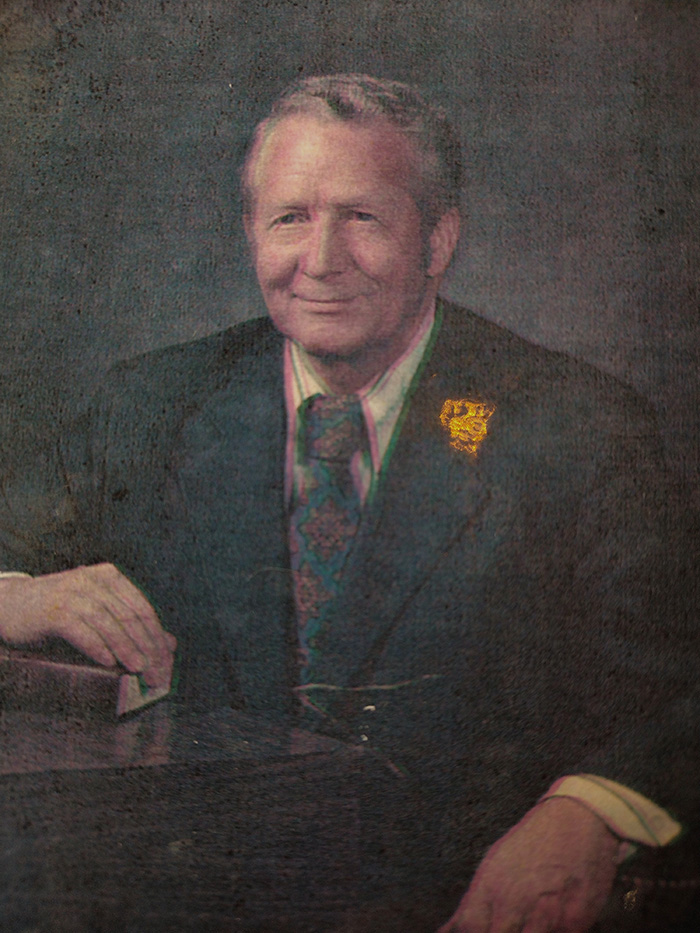 G. Howard Lund
G. Howard Lund was born on August 7, 1912 in Gary, Minn. His parents were the late Peter and Alice (Turner) Lund. The Lund family moved to Hawley, Minn., when he was two years old. His father, who died when Lund was nine-years-old, worked as a railroad depot agent in Twin Valley, Minn.
Following the death of his father, Lund, with the rest of his family returned to New York Mills, where his mother and grandmother built and operated the Lund and Dennison Variety Store. Howard graduated from the New York Mills High School with the class of 1930. He helped at the family store for a time, before attending the University of Minnesota and later Dunwoody Institute in Minneapolis where he learned mechanical drafting and fabrication.
On July 19, 1937 Lund was united in marriage with Elfie Holmquist in Decorah, Iowa. Their marriage was blessed with four children: Judy, Karen, Lindy and Gordy. After graduating from Dunwoody, Lund was employed with Ettel and Frantz, a sheet metal fabricating and roofing company in Albert Lea, Minn.
The next stage of Lund's career was the six years he spent working for the United States Navy, at Mare Island Navy Yard in Vallejo, Calif., from 1940 to 1946. This was an excellent opportunity for him to work on ships and submarines that came into the harbor. In the summer of 1946 the Lund family returned to New York Mills where Howard first went into business operating a sawmill and doing some roofing work.
Lund had an enthusiasm for hunting and fishing which led to the eventual development of boat manufacturing. He had a difficult time finding a decent duck boat to go hunting in, so in 1947 he built himself an aluminum duck boat. This was the beginning of the Lund Boat Company that began in 1949. His boat building career got off the ground when a salesman from Inland Marine Corporation of Minneapolis saw one of his boats while passing through the area and gave Lund an order for 60 boats.
In 1961 Lund re-incorporated his company as Lund Metalcraft, Inc., and in 1968 expanded in the fiberglass market with the acquisition of the Shell Lake Boat Company. Four years later, in October of 1972 Lund expanded into the Canadian market, with the opening of a manufacturing facility in Steinbach, Manitoba, Canada. On January 13, 1978 Lund American became a subsidiary of Arctic Enterprises. Lund retired from the Lund Boat Company in January of 1981.
On February 27, 1985 Lund was united in marriage with Stella Gibbs in St. Thomas, Virgin Islands. Howard and Stella have resided in Detroit Lakes, Minn., during the summer months and in Okeechobee, Florida during the winter months. Lund's involvement with the City of New York Mills didn't end with his boat company.
He served as mayor 10 years, was a charter and life member of the Lions Club, a volunteer fireman and was a member of the Flying Finns. On October 22, 2003 Lund passed away at his home in Detroit Lakes, at 91 years of age.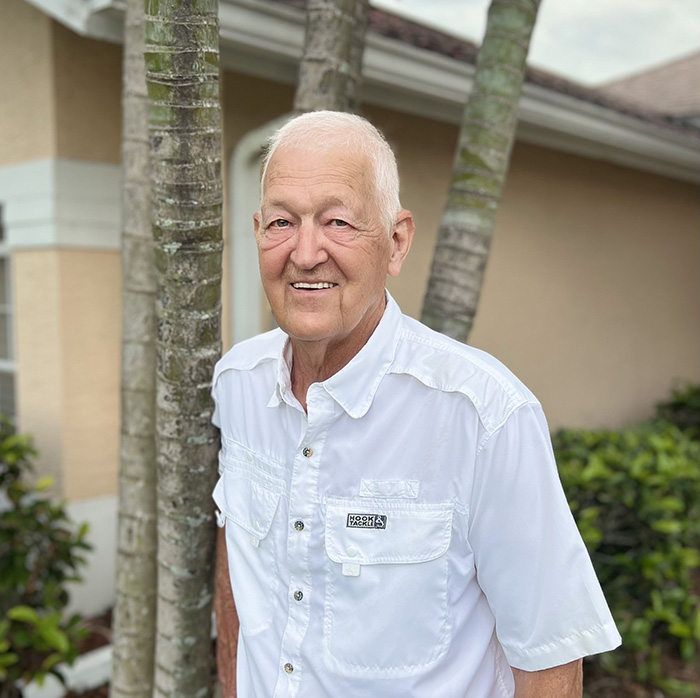 Dean Simpson
Dean Simpson was raised in rural New York Mills, he attended NY Mills High School and graduated in 1968. Simpson wrestled four years in high school; Mr. Schuller was his coach. 
Simpson has been an integral part of the community growth and success throughout his life.  
Simpson and his wife, Kathy, also a NY Mills graduate, settled into life in NY Mils in 1972. Their four children also graduated from NY Mills. They purchased Fritz's general store and Dean's Country Market was established. After five years on main street, Dean and Kathy built Deans Country Market, which continued to grow and expand over 45 years, including into the neighboring community, Perham. Many NY Mills students worked at Deans throughout the years. Deans Country Market was a strong booster of NY Mills school sports and clubs.  
In addition to managing his grocery stores, Dean was very active in the local community. He was NY Mills Mayor for 25 years, starting his role in 1978. Prior to serving as mayor, he served on city council for three years. During his terms, he advocated and invested in the new fire hall, Lund Park, Community Pool, NY Mills Clinic, and redeveloped parts of main street and various apartment buildings.  
Simpson was also an active NY Mills Lions Member, NY Mills Fire Department and EMT volunteer for 20 years, city council, and member of St. Peters Church. For his community service, Simpson has been recognized by the Lions with the Melvin Jones award and in Rotary with the Paul Harris Foundation award. He continues to serve on the Perham Hospital Board, an area bank board and investing in ongoing projects in the NY Mills area. 
Simpson was elected to the Minnesota State legislature in 2003 and served three terms. He was on the tax committee, natural resources, and commerce committees. He was chair of the tax committee during his final term. Simpson was also President of the Minnesota Grocers Association where he was awarded Grocer of the Year and later inducted into the Minnesota Grocers Association Hall of Fame. 
In his free time, you can find Simpson fishing, hunting, snowmobiling and spending time outdoors.   His hard work and dedication to the community of NY Mills over the years continues to show as he supports and mentors new leaders.