Fort Juelson a great place for daily youth outings
News | Published on April 25, 2023 at 2:47pm GMT+0000 | Author: Tucker Henderson
0
Historic fort is located east of Underwood, just north of Highway 210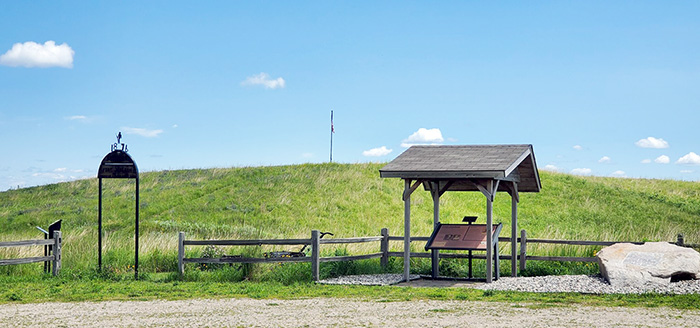 By Tom Hintgen
Otter Tail County Correspondent
Adult leaders of youth groups throughout Otter Tail County should consider taking boys and girls to Fort Juelson two miles east of Underwood, just north of State Highway 210.
This historic site was acquired by Otter Tail County in 2011 and is dedicated to the people of Otter Tail County.
The site offers eight acres of native prairie with a bounty of wildflowers and grasses. Much of the land has remained natural without being tilled or planted for crops. Visitors may walk the trails and enjoy the scenic view.
County resident Clifford Knutson, author of "Fort Juelson and the Indian Scare of 1876" and member of the Friends of Fort Juelson, encourages area residents to visit the fort.
Benches are placed along the trail for hikers to rest and reflect on the beautiful setting. Interpretive signs are located at the site, and there is ample parking for visitors.
The Otter Tail County Historical Society Museum, located in Fergus Falls, has a permanent display in the museum where visitors can learn more about the history of Fort Juelson. The site is listed on the National Register of Historic Places.
The park is open to the public daily from 6 a.m. to 10 p.m., April 30 through Nov. 1. To learn more about the history of the fort and Otter Tail County, visit the Otter Tail County Historical Society at 1110 West Lincoln Avenue in Fergus Falls. (otchs.org).