Remembering Wee Town speedway
News | Published on April 25, 2023 at 2:49pm GMT+0000 | Author: Tucker Henderson
0
Lake Region Raceway started in 1962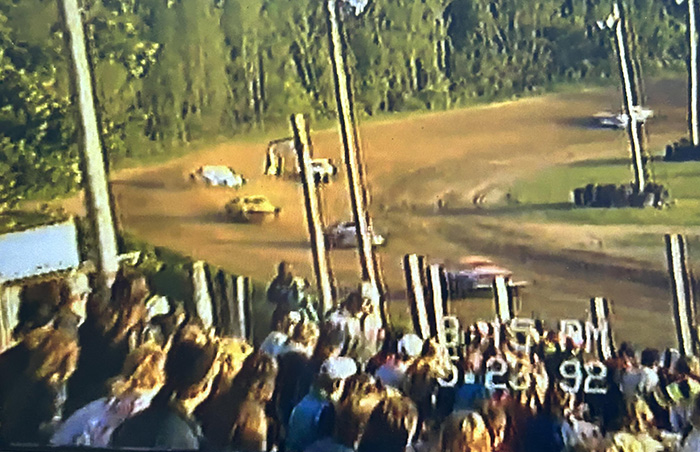 By Tom Hintgen
Otter Tail County Correspondent
Many people who drive to and from Wee Town along County Highway One can see, while looking south of the highway, remnants of what was formerly known as the Lake Region Speedway starting in 1962, and later referred to as West Central Speedway and the Wee Town Outlaw Speedway.
The speedway opened in May each year and races were held through the Labor Day weekend.
Most passers by also realize the former stock car racing site, which people flocked to in droves in order to sit in the east side bleachers in prior decades, will likely never be reopened due to flooding.
There were high water problems at the raceway during the 1980s.
Built by Ray Krog, Lake Region Speedway was a popular spectator attraction. Racing lovers previously attended stock car races that were held at the old fairgrounds in Fergus Falls, near what's now Kennedy Secondary School. In those days, prior to 1967, drivers raced their vehicles around the football and baseball field.
After the raceway near Wee Town was closed for about seven years, the facility was reopened by Don Eggen and his partner, LeRoy Brenaman, in 1976. They renamed it the West Central Speedway.
Eggen became sole owner a year later, in 1977, and operated the speedway until the high-water problems took hold in 1986. The speedway was closed in 1987, 1988 and 1989.
David Beckner joined Eggen in partnership and they renamed the facility the Wee Town Outlaw Speedway in 1990. They held their last season in 1993 and it was a sad day when things shut down for good. Simply put, there was just had too much water to deal with.
Kent Van Meter, famed stock car racer from the 1950s fairgrounds races, watched with pride when his son-in-law raced cars at the Lake Region Speedway near Wee Town. Herb Svare becoming another top racer and Ron Krog being a great announcer at the stock car races.
It was great to see good turnouts, especially Sunday evenings under the lights. Eggen was employed at National Tea Packing and Mid-Am Dairy in Fergus Falls.
Today, many people still get that stock car nostalgia feeling when they travel along County Highway One east of Wee Town on what's also known as the Otter Tail Lake Road.