Eagles win 10th straight PRC championship
Sports | Published on May 23, 2023 at 2:45pm GMT+0000 | Author: Tucker Henderson
0
NYM receives third seed in sub section tournament

By Chad Koenen
Publisher
The New York Mills Eagles added a Park Region Conference championship for their thumb—for a second time as they came away with their 10th straight Park Region Conference championship last week. The Eagles finished with a record of 10-4 in the conference to capture their 10th straight conference title, despite falling to Otter Tail Central by a score of 11-10 in their regular season finale on Thursday night.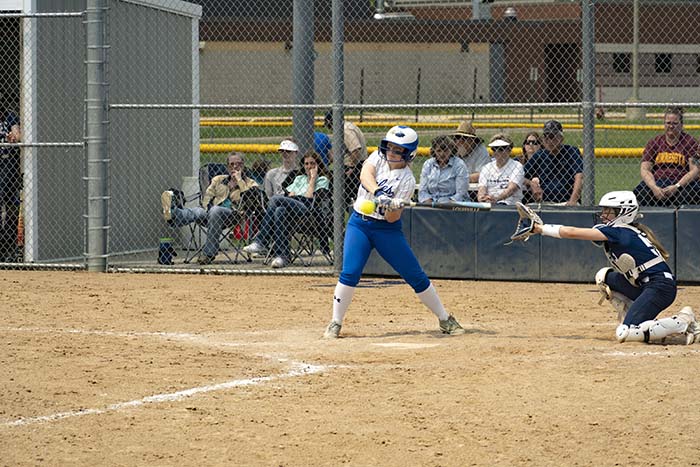 Wadena-Deer Creek, Menahga and Parkers Prairie all finished with a 9-5 record in the conference to wrap up their season in a tie for second place.
The Eagles ended the regular season with a record of 14-6 overall after a busy week of action featuring six games in three days.
On Tuesday night the Eagles swept Parkers Prairie at home by scores of 9-5 and 21-9, before traveling to Jackson County Central on Wednesday for the annual JCC Tournament. The Eagles defeated Class AAA Worthington by a score of 10-9, before falling to JCC by a score of 6-2 and defeating Murray County Central by a score of 12-2.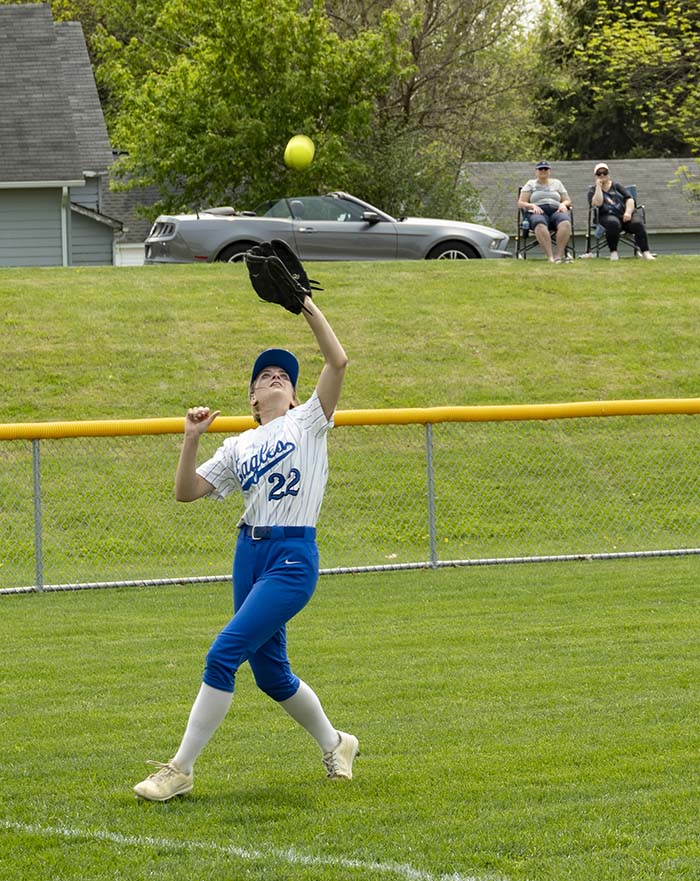 On Thursday NY Mills fell to OTC by a score of 11-10 to wrap up their regular season.
This week the Eagles, who are ranked 11th in the QRF, will open the sub section tournament against sixth seeded Swanville on Tuesday night at 5 p.m. NY Mills received the third seed and will host the section tournament all the way through the Section 6A championship game next Thursday night.
The winner of Tuesday's game will take on either second seeded Browerville or seventh seeded Brandon-Evansville on Thursday at 3 p.m. The sub section championship game will be Thursday at 4:30 p.m. in NY Mills.
Upsala received the top seed and will take on eighth seeded Long Prairie-Grey Eagle, while fourth seeded Parkers Prairie will take on fifth seeded Bertha-Hewitt/Verndale on Tuesday.
Currently four teams in the sub section are ranked in the top 16 in the state in the QRF rankings. Upsala is ranked sixth with a record of 18-2, Browerville is ranked 10th with a record of 15-5, NY Mills is ranked 11th with a record of 15-5 and Parkers Prairie is ranked 16th with a record of 12-8.
NYM vs. OTC
AB R H  BI
Haley Korkowski 3 4 2 1
Kalyn Balbach 4 0 0 0
Ayla Olson 4 2 2 4
Grace Brasel 2 1 0 0
Bella Huwe 4 0 0 0
Kali Olson 3 1 1 1
Kailey Keskitalo 1 0 0 0
Annika Dunrud 3 1 0 0
Violet Radniecki 0 1 0 0
Kaylee Meech 3 0 1 1
HITTING- 2B- Kali Olson, Haley Korkowski 2
PITCHING (ip-h-r-er-bb-k)- Kailey Keskitalo 2.0-3-2-2-1-1, Kaylee Meech 4.0-6-9-4-4-5