Old Lyric Theater in Fergus Falls remembered
News | Published on May 23, 2023 at 3:07pm GMT+0000 | Author: Tucker Henderson
0
Establishment was a gathering place for local youth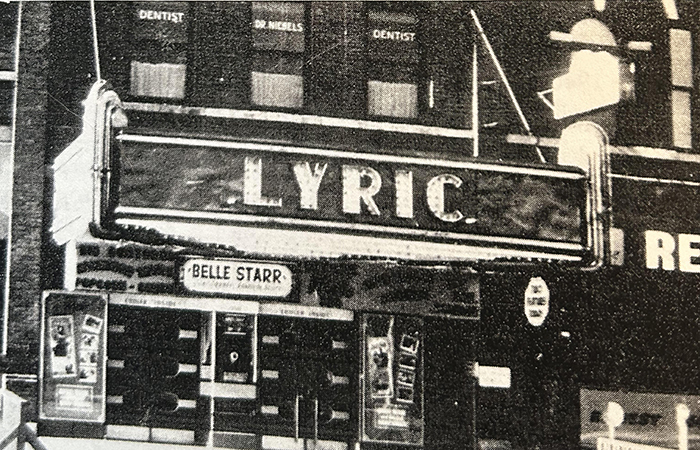 By Tom Hintgen
Otter Tail County Correspondent
The downtown Fergus Falls Lyric Theater, in the early 1950s, was located in the lower level of what's now the Flower Mill, just west of what today is the Viking Cafe.
"My parents met there. My dad was manager and started the novel idea of selling popcorn and concessions," says Mary Melby Christenson, Fergus Falls High School Class of 1966.
Adds Pete Ellingson, FFHS Class of 1965, "The Lyric was my first experience as a movie goer. Some of the films were black and white and with no sound. As a little kid it was an amazing place to go to see cowboys and comedies."
Ruth Berg, formerly a talk show host for KBRF Radio in Fergus Falls, says the Lyric Theater was filled on Saturday afternoons during the 1940s.
"Some kids even brought along their toy guns and could outdraw Gene Autrey. Attending the movie only cost 5 cents in those days," she said.
Paige Will, FFHS Class of 1966, says he would go to the Lyric Theater with his dad and watch cowboy and war movies.
The Fergus Theater was just half a block away, east of Lundeen's, and today is a Center for the Arts in downtown Fergus Falls.