Esther Fraki
Socials | Published on August 8, 2023 at 2:26pm GMT+0000 | Author: Tucker Henderson
0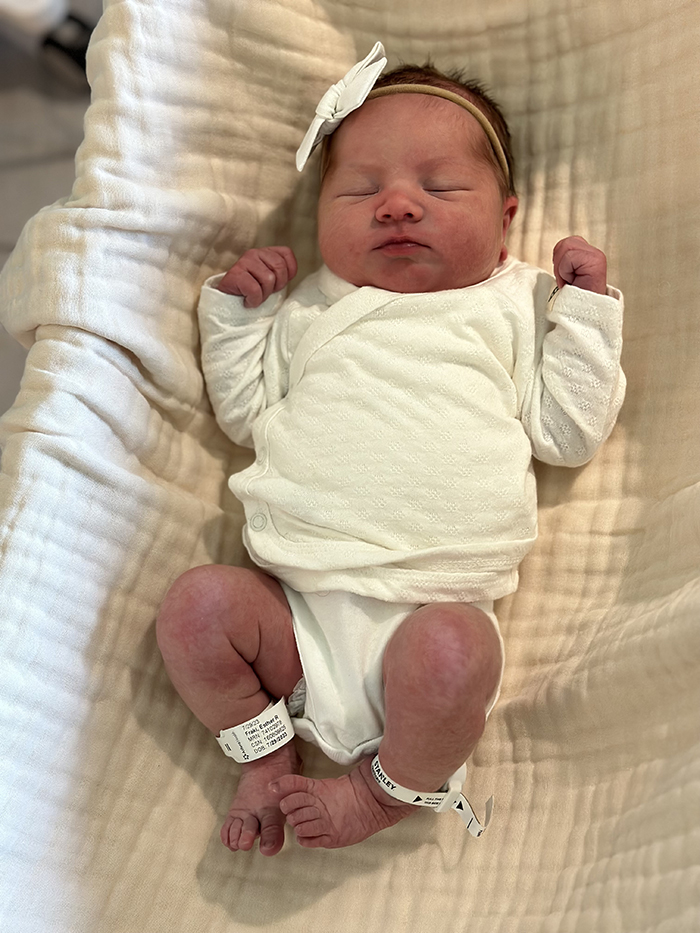 Katelyn and Noah Fraki, of Ottertail, are proud to announce the birth of their daughter, Esther Ruth Fraki, who was born on July 29, 2023. She weighed 8 pounds, 1 ounce and was 21 inches long. She was delivered by Doctor Bobbi Adams at Astera Health in Wadena.
Proud siblings are Gabriel, Gary, Hope, Faith, Sawyer, Shiloh, Luther, Lincoln, Cade, and Charity.
Proud grandparents are Jesse Fraki; and Cherri Seppala.