Eagles edge Hornets in five games for first win of season
Sports | Published on September 5, 2023 at 2:52pm GMT+0000 | Author: Tucker Henderson
0
NYM to host Park Christian, Bertha-Hewitt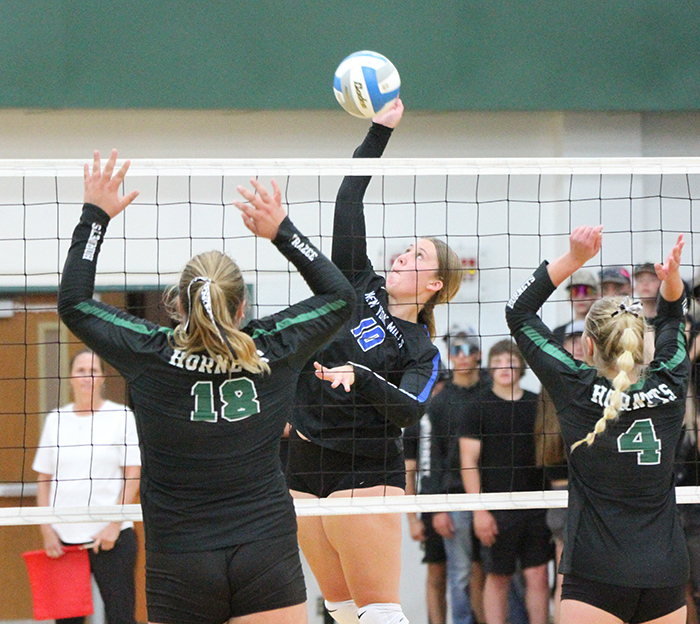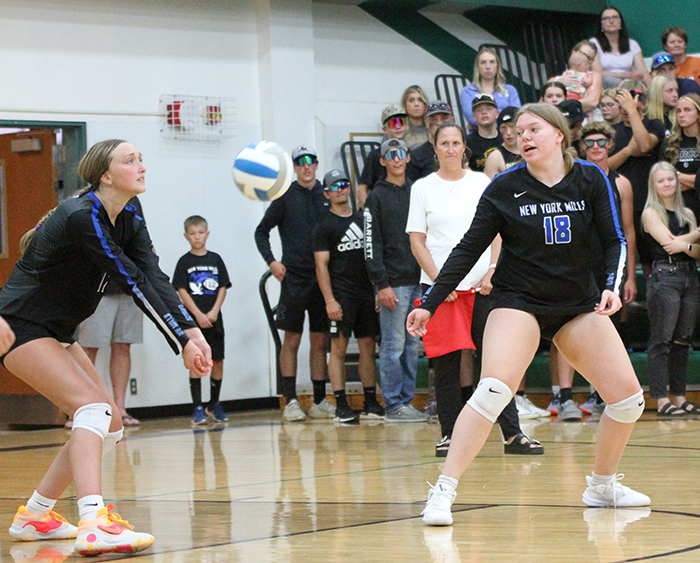 By Chad Koenen
Publisher
The New York Mills volleyball team secured a tough 3-2 win over Frazee in their regular season opener on Tuesday night.
The Eagles wasted little time in jumping on the Hornets by securing a pair of wins in the opening matches of the night by scores of 25-17, 25-19.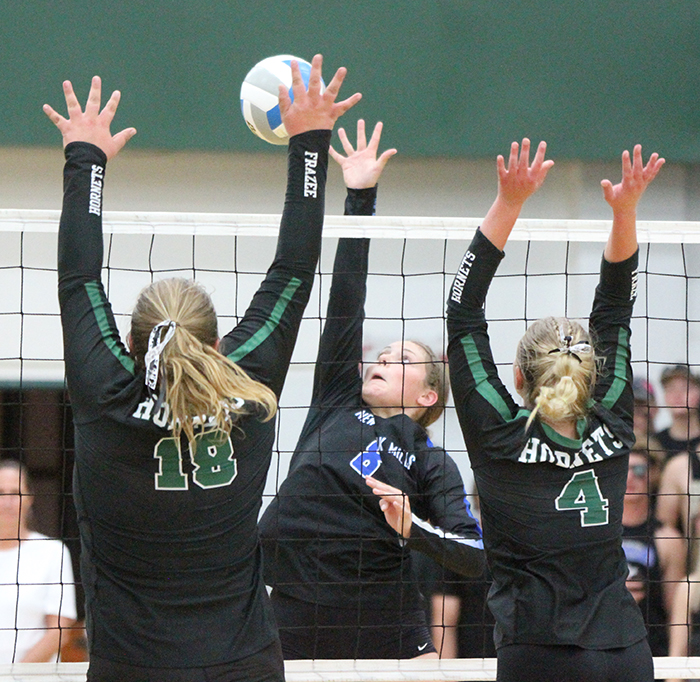 Unfortunately, NY Mills dropped a pair of close games in the third and fourth games by scores of 25-21, 25-22 to the Hornets to force a fifth and final game. That's when the Eagles took over the match once again and came away with a 15-10 win to secure the 3-2 victory (due to the Labor Day holiday individual stats were not available at the time of press).
This week the Eagles will host Park Christian in NY Mills' home opener, before traveling to Bertha-Hewitt on Thursday in their Park Region Conference opener. On Saturday NY Mills will travel to Browerville for a tournament beginning at 9 a.m.