Bernice Jacobson, 92
Published on January 18, 2022 at 3:40pm GMT+0000 | Author: chadkoenen
0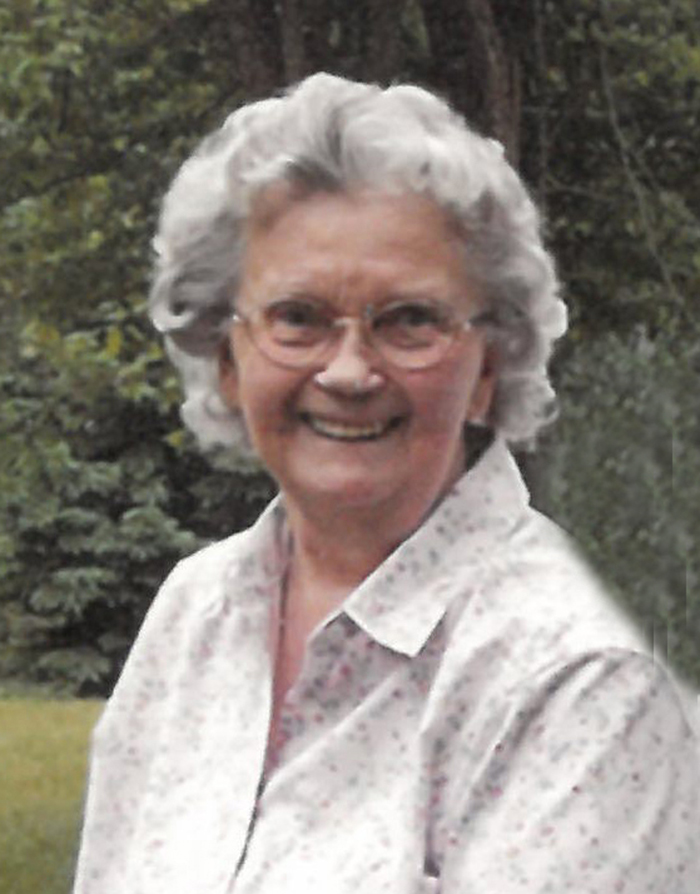 Funeral services were held for Bernice Jacobson age 92 of New York Mills, on Thursday, January 13, 2022 at 11 a.m. at the Apostolic Lutheran Church in New York Mills, with Pastor Nicholas Kandoll officiating. The pallbearers were Ronald Jacobson, Larry "Red" Jacobson, Terry Scheidecker, Ronald Doll, Paul Rutten and Josh Jacobson. The honorary pallbearers were all of Bernice's grandchildren.
The hymns were sung by the congregation, accompanied by Janet Tumberg. Bernice was laid to rest in Greenwood Cemetery in New York Mills. 
Bernice Arlene Blom was born on July 10, 1929 at home in Newton Township, New York Mills. Her parents were the late Peter and Anna (Hoyhtya) Blom. Bernice attended Country School District #281. On April 24, 1948 Bernice was united in marriage to George Jacobson at First Congregational Church in Wadena. Their marriage was blessed with seven children. Bernice and George made their home on the Blom family farm in Newton Township where they farmed and raised their family before retiring in 1978. Bernice and George made their home on Buchanan Lake until moving back to New York Mills in 2003. 
We can only imagine the joyful reunion our mom has had with our dad, (the love of her life); infant daughter, Brenda; son, Paul Jacobson; grandson, Slade Jacobson; as well as her parents, Peter and Anna; daughters-in-law: Virginia Jacobson and Laura Jacobson; infant sister, Mayme; brothers: Walfred, Rudolph, Adolph, and Waino; sisters: Edna, Mildred, Selma, Julia, Emily and Elsie.
Bernice is survived by her children: Ronald Jacobson of New York Mills; Arlene (Terry) Scheidecker of New York Mills; Larry "Red" Jacobson of New York Mills; Julie (Ronald) Doll of Perham; Vickie (Paul) Rutten of Pine Island, Minn,; daughter-in-law, LuAnn of Sundance .Wyo; 22 grandchildren; 60 great-grandchildren; 2 great-great-grandchildren; many other relatives and a host of friends.