Bethel Erickson, 80
Published on May 23, 2022 at 4:53pm GMT+0000 | Author: chadkoenen
0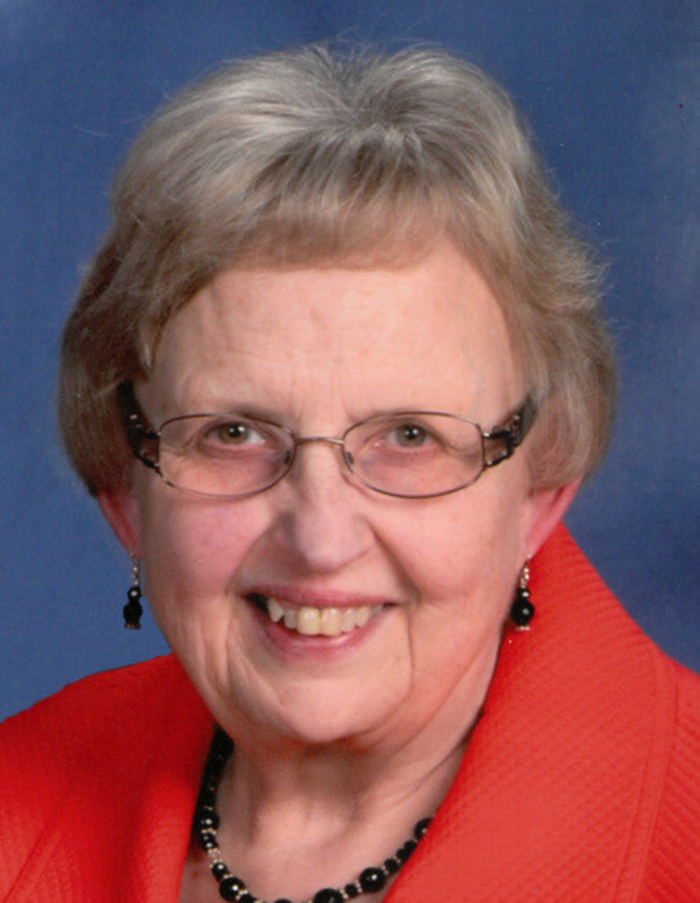 On May 21, 2022 Bethel Erickson, age 80 of Wadena, passed away at her home after a brief battle with cancer. A Celebration of Life was held on Friday, May 27, 2022 at Karvonen Funeral Home in Wadena with Pastor Todd Klemme officiating. Congregational Hymns were accompanied by Janeen Gimberg. Special Music was provided by Zion Free Lutheran Church Sunday School Group. Pallbearers were Bethel's Grandsons: Luke Erickson, Micah Erickson, Adam Erickson, John Erickson, Joshua Erickson, Jens Peterson. Honorary Pallbearers were Bethel's Granddaughters: Megan Erickson, Bethany Erickson, Clara Peterson, and Leah Peterson. Bethel was laid to rest at Wadena City Cemetery, Wadena.
Bethel Kathleen (Galland) Erickson was born April 2, 1942 in Fosston, Minn., to Chester and Eldrid (Dordal) Galland. She was baptized by her grandfather, Rev. Jacob Dordal on April 22, 1942. Bethel was confirmed at Faith Lutheran in Mentor, Minn. From Bethel's earliest days she was nurtured in her faith in Jesus. After graduating from Mentor High School in 1960, Bethel attended Lutheran Bible Institute in Minneapolis graduating with the class of 1962. Then she worked at Vasa Children's Home in Red Wing, Minn. from 1962-1963.
In 1964, she graduated from Minneapolis Vocational School of Practical Nursing. On September 26, 1964 Bethel was united in marriage to Harold Erickson. They made their home in rural New York Mills on the Erickson family farm. Bethel was employed at Wesley Hospital in Wadena until 1965 when Harold and Bethel started a family. Their marriage was blessed with three children:Joel, Marcus, and Joye.
In 1977, Harold and Bethel built a house just outside of New York Mills. Bethel loved her new home and took every opportunity to host many delicious meals for family and friends. During the holidays, she would host large family gatherings with extended family. Bethel loved having a houseful.
In 1972, Harold and Bethel were charter members of Zion Free Lutheran Church in Wadena. This began a ministry spanning over five decades as Bethel was the Sunday school superintendent for 45 years, teaching Sunday school, directing Christmas programs and organizing Vacation Bible Schools. She was always calling to arrange transportation to church events for children. Bethel loved children and always encouraged them to love Jesus. She also was a part of ladies Bible studies and used her gifts to encourage women in their walk with Christ. Zion Free Lutheran is a part of the Association Free Lutheran Congregations. Through the years Harold and Bethel traveled to numerous church conventions. Either they would travel with Bethel's brother, Les and wife Jan, who was a sister to Harold, to conferences or they would meet up with each other at the conventions. They made many lifelong friends through these church connections, and a multitude of wonderful memories were made. Another ministry opportunity Bethel was a part of was Christian Women's in Wadena. She was one of the original members when it formed in 1972 and continued serving in various roles until it dissolved in the spring of 2020. Bethel loved the Lord and loved people. Her faith shined through in many ways. In addition to ministry roles, Bethel began to work at Inspirations Christian bookstore in Wadena in 1988. She loved this job and often said that she rarely received a paycheck as she would buy so many gifts for others and loved to decorate her home with Christian artwork that would reflect her faith in Jesus.
Bethel's hobbies were reading, playing games, and entertaining. One of her favorite verses was 2 Corinthians 5:21, "For our sake he made him to be sin who knew no sin, so that in him we might become the righteousness of God." Her saving faith was firmly planted in Christ's work on the cross. God gifted her with great love for people and she desired to point them to Jesus.
She is preceded in death by her parents, Chet and Eldrid Galland; one brother, Rev. Leslie Galland and wife, Janet; brother-in-law, Chester Erickson and wife, Irene. 
She is survived by her beloved husband, Harold, of 57 years; sons, Joel (Marilyn) Erickson of Oslo, Minn.; Marcus (Brenda) Erickson of St. Michael, Minn.; daughter, Joye (Evan) Peterson of Henning. 10 grandchildren: Luke, Micah, Adam (Alley), Megan, John, Bethany, Joshua, Clara, Jens, and Leah; sister Marjorie (Barry) Demsky, Eagan, Minn. She will be dearly missed by her family and friends.
Please visit www.karvonenfuneralhome.com to leave memorials and condolences on Bethel's Tribute Wall.
Arrangements provided by Karvonen Funeral and Cremation Service of Wadena.