Carolyn Bernu, 83
Published on February 15, 2022 at 3:47pm GMT+0000 | Author: chadkoenen
0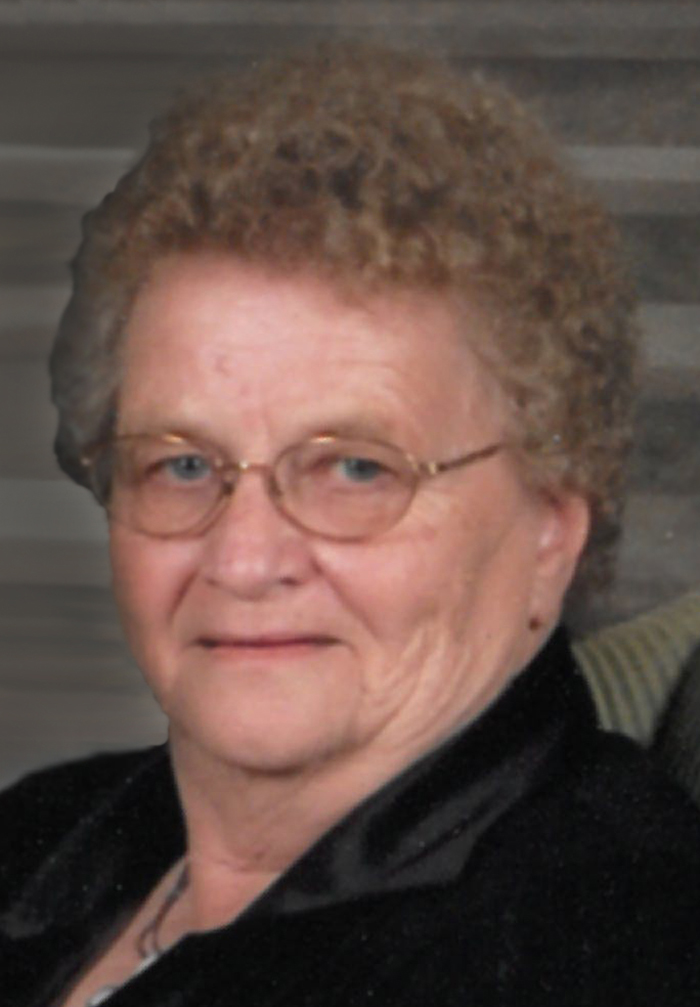 Carolyn Ann (Piekkola) Bernu, Age 83, of New York Mills, MN passed away peacefully into God's hands at her home on February 7, 2022, with her loving family by her side. Funeral Services were held on Saturday, February 12, 2022 at Apostolic Lutheran Church, New York Mills, Minnesota with Pastor Nicholas Kandoll officiating. Pallbearers were Chad Bernu, Christopher Bernu, Joshua Bernu, Zachary Bernu, Bradley Bernu, Kolbie Bernu, and Grady Bernu. Honorary Pallbearers were Carolyn's grandchildren. Carolyn will be laid to rest at Woodland Cemetery, New York Mills, Minnesota at a later date.
Carolyn was born to Walter and Linda (Tuorila) Piekkola in Blowers Township, MN at her grandparent's home on March 20, 1938. She attended Greenway High School in Colraine, MN. On March 6, 1954, Carolyn was united in marriage to Delbert Bernu in New York Mills, MN by Reverend George Wilson. The couple lived in various places before they purchased their farm east of New York Mills in 1963. They were blessed with six children. Delbert was employed as a semi-truck driver and Carolyn and the children tended the dairy/crop farm. Delbert passed away on January 29, 2018, Carolyn remained on the farm living with her son Virgil.
Carolyn was a member of the Apostolic Lutheran Church in New York Mills, MN, and was a member of the church serving group. She was also a Life-Time member of the VFW #3289 Auxiliary and for many years she enjoyed attending her weekly TOPS meetings, the members were like family to her. Carolyn enjoyed bowling, helping Delbert collect pennies and collecting rooster items & bells for herself. Delbert and Carolyn enjoyed the many vacations throughout the years, there was trips to Hawaii, Mexico, Arizona and cruises of Alaska, the Panama Canal, and the Caribbean Islands. Delbert and Carolyn also made numerous trips for extended stays to Nashville to see her sister Nancy. In 2018 Carolyn was able to travel to Finland with her son Roger and his wife where they met relatives and learned some family history. A highlight of the trip was being able to stand on the front steps of the home of where her great-grandfather was born. Carolyn enjoyed keeping up with sports, whether it was a family member participating or the Minnesota Twins, Vikings, Gophers, The Bison or watching golf on tv.
The coffee was always on at Carolyn's home, she loved to have visitors and many over night guests. There was always a great aroma coming from her kitchen, the smell of one of her delicious meals and there was always enough for everyone. For 22 years the family had many great times at the Bernu's lake cabin near Lincoln, MN. Her pride and joy were watching her children, 16 grandchildren and 28 great-grandchildren growing up and prospering in life. Carolyn will be dearly missed by her family and friends.
Survived by her loving children: Roger (Marilyn) Bernu; Virgil Bernu; Vincent (Jan) Bernu; Sherri (Ricky) Koehler; Steven Bernu; daughter-in-law, Carol Bernu siblings: Nancy Satterfield, Jan Putnam, Gerald (Judy) Piekkola, Sister-in-Law Dorla Salo; Darwin (June) Bernu; Duane (Irene) Bernu; 16 grandchildren; 28 great-grandchildren, many other relatives, and a host of friends.
Preceded in death by his parents; Loving husband Delbert, son Ronald; siblings: Delores (Art) Chenevert, Venita (Don) Karcz, Denny Piekkola, Sister-in-law Dorothy (Rudy) Ranta, brother-in-law Donald (Arlene) Bernu; and Marlow Salo.


Please visit www.karvonenfuneralhome.com to leave memorials and condolences on Carolyn's Tribute Wall.
Arrangements provided by Karvonen Funeral & Cremation Service of New York Mills, Minnesota.