Cathy Mueller, 66
Published on November 30, 2021 at 7:50pm GMT+0000 | Author: chadkoenen
0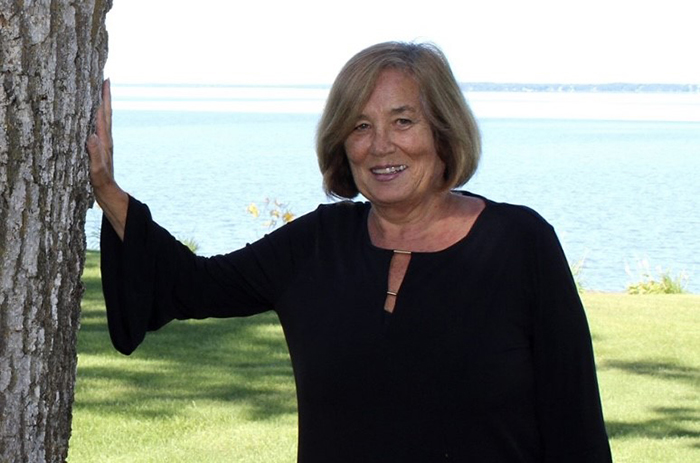 A Celebration of Life was held for Cathy Lynn Mueller, age 66 of Ottertail, on Monday, November 29, 2021 from 1-3 p.m. with Parish Prayers at 2 p.m. at the Karvonen Funeral Home in Wadena. 
Cathy Lynn (Boll) Mueller was born on July 24, 1955 in Moorhead, Minn. Her parents were the late Dennis and Donna (O'Keefe) Boll. Cathy graduated from the Fergus Falls High School with the class of 1973.
In 1996, Cathy received her realtors license. She enjoyed working with her mother, Donna and eventually in 2001 Cathy became Owner/Broker for Boll Realty in Ottertail.  
In 1984 Cathy was married to Daniel Mueller. Together they made their home in Ottertail. Cathy enjoyed traveling throughout the world and wintering in Florida. Her favorite place in the world was Ottertail Lake.  
On November 17, 2021 Cathy passed away at Tri-County Hospital in Wadena, at 66 years of age. She will be dearly missed by her many family and friends. Proceeding Cathy in death were her parents, Dennis and Donna Boll, nephew Andy Boll, and her late husband, Daniel Mueller.  
Cathy is survived by her loving son, Christopher (Delana) Donley of Ottertail; 3 grandchildren: Theodora Neveroski, Christina Donley and Devin Donley; sister, Vicki (Richard) Marthaler of Clarkfield; 2 brothers: Scott (DeeAnn) Boll of Ottertail and Jeff (Julie) Boll of Fergus Falls; many nieces, nephews, cousins, other relatives and a host of friends. 
Please visit www.karvonenfuneralhome.com to leave a message of comfort and support for Cathy's family.
Arrangements provided by the Karvonen Funeral & Cremation Service of Wadena.