Don Roberts, 74
Published on June 24, 2021 at 10:46am GMT+0000 | Author: chadkoenen
0
A celebration of life will be held for Don Roberts on June 27, 2021, at the Apostolic Lutheran Church in New York Mills, from 1-3 p.m. A chance for friends and relatives to remember and share memories of Don.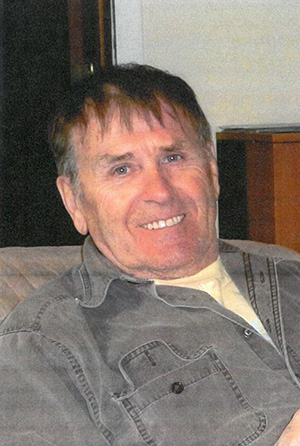 Don passed on April 17, 2021 at St. Luke's Hospital in Duluth, Minn. at 74 years of age. He was born to Reuben and Linda (Nordlund) Roberts in Wadena on August 8, 1946. Don grew up and attended school in New York Mills and after high school worked at the Lund Boat Company.
Don married Arlene Mammenga in 1965 and moved to Stanwood, Wash. where he was employed with the Boeing Airline Company. In 1968 they moved to Silver Bay Minn. where he was employed as a train operator for Reserve Mining until they shut down. Cypress/Northshore Mining reopened the plant in 1990 and Don worked there until he retired in 2007. After that he worked part time on the railroad for VanHouse Construction.
Don married Jane Harner on Oct. 20, 1991 and they made their home in Silver Bay.
Don enjoyed walking the Collies daily, watching the Vikings and the Twins and going to the gun range. He also loved spending time with his children, grandchildren, and all of his family. Don was a kind and generous man, always willing to lend a helping hand. He will be missed by many.
Don is preceded in death by his first wife, Arlene, his parents, a sister, Gaye Barthel, a step-son, Shand Harner and a nephew David Roberts.
Those privileged to have shared his life include his wife, Jane, children Sean Harner, Shane (Denise) Harner, Sarah (Brian) Sprague; step-son's Jeff (Jon) Mammenga and Brian (Carol) Mammenga; Sisters; Sandy (Leo) Barthel, Corrine (Ed) Mohs, Gina (Dave) Paavola; Brothers; Darwin (Jean) Roberts, Stephen (Bonnie) Roberts, Lynn (Pauline) Roberts, Mike (Kari) Roberts, and brother-in-law John Barthel; 12 grandchildren and 1 great grandson along with many nieces and nephews and friends.