Duane Frost, 94
Published on March 2, 2022 at 3:43pm GMT+0000 | Author: Chad Koenen
0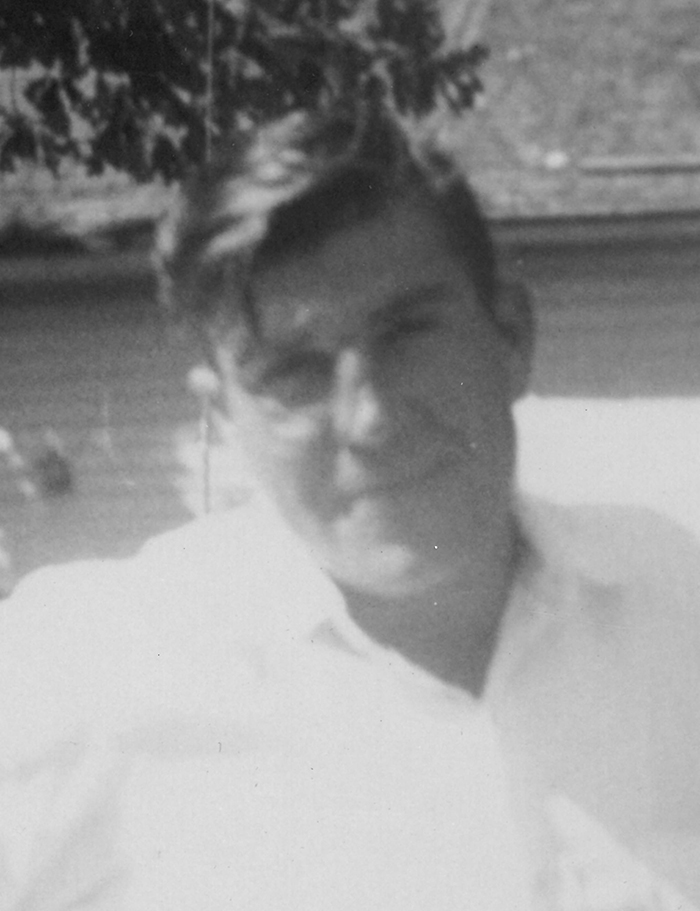 Funeral Services were held for Duane "Bud" Frost age 94 of Perham, on Saturday, February 26, 2022 at 11 a.m. at St. Peter's Evangelical Lutheran Church in New York Mills, with Pastor Ryan Stout, Pastor Kathy Hodges, Rev. Janet Karvonen-Montgomery and Pastor Wayne Erickson officiating. The pallbearers were David Arvig, Adam Frost, Dennis Arvig, Heriman Frost, Jay Arvig, Elliott Frost and Zach Nelson. Honorary Pallbearers were "Big Al's Grill Team": Allen Arvig, Nancy Vyskocil, Mike Schmelz, Bob Schultz, Dana Andrews, Curt Thompson and special friend, Ron Toplcin. Military Honors were provided by Charles D. Center V.F.W. Post #3289 of New York Mills. Bud was laid to rest in Greenwood Cemetery, New York Mills.
Duane Christopher Frost was born at home in New York Mills, to Christ and Louise (Tranby) Frost on June 25th, 1927.
Bud was raised on the farm and was a country boy at heart all his life. He attended country school. (Walking up hill both ways!). Bud's family loved the precious stories he would tell about life on the farm—and the "Good Old Days!"
Bud left home at 17 to join the Merchant Marines. He landed at Normandy Beach the day after the invasion. It was these three years at sea during war on the ships that he received his first taste of becoming a chef.
Once home he was soon drafted into the Army. Away he went to fight in the Korean War. After being discharged he came home to marry the love of his life, Irene Virginia Thompson. 
September 22, 1952, Bud, and Irene welcomed three children, Carmen, and the twins, Chris, and Colleen. All three were the light of their lives.
Bud's journey into the culinary world began in the Merchant Marines and blossomed into owning several restaurants in Minnesota. in 1960, Bud and Irene built Bud's Supper Club in New York Mills. This would become their dream home.
Bud wore many hats in his life. He worked for Nellis Air Force base in Las Vegas running their flight kitchens and serving 1,500 meals daily. He took back home his talent and taught cooking at the Staples Vocational School. He met Wayne Erickson and helped him become a chef. He and his family became lifelong friends.
Bud, Irene, and their son Chris opened three restaurants in Hibbing, Minn. The Gingerbread House at the Iron Gate Mall was Mother's dream come true.
The last venture into the food business was the Lanterns Supper Club south of Perham. Bud and Irene became famous throughout Minnesota for their Hospitality and their chicken, ribs, and shrimp. Their passion for serving others gained them lasting friendships.
After retiring from the food business, Bud worked for Arvig as a courier. He loved visiting the employees located throughout the region. He was interested in their lives and enjoyed the camaraderie.
Bud became a member of Big Al's Grill Team. He enjoyed taking Irene to the grilling competitions and loved grilling for the employees and special events.
Bud taught his family to whistle while they work, help others, and take care of family. He had a deep love for his wife, children, and grandchildren. His days were filled listening to all their travels, concerns, and accomplishments.
Bud felt blessed to have his dancing partner for nearly seventy years. Today they are dancing in heaven forever. The family and friends left behind will have memories to last them a lifetime.
Bud is preceded in death by his parents: Christ and Louise Frost; wife, Irene; sisters: Gail and Ruby; brothers: Melvin, Clarence, and Adrian; sisters-in-law: Faye Frost, Barbara Frost, Bernice Frost, Delores Frost and Muriel Frost; brothers-in-law: Harold Windels, Laurence Becker, and Douglass Hess.
Please visit www.karvonenfuneralhome.com to leave memorials and condolences on Bud's Tribute Wall.
Arrangements provided by Karvonen Funeral and Cremation Service of New York Mills.