Eldon Stueve, 87
Published on December 7, 2021 at 4:15pm GMT+0000 | Author: chadkoenen
0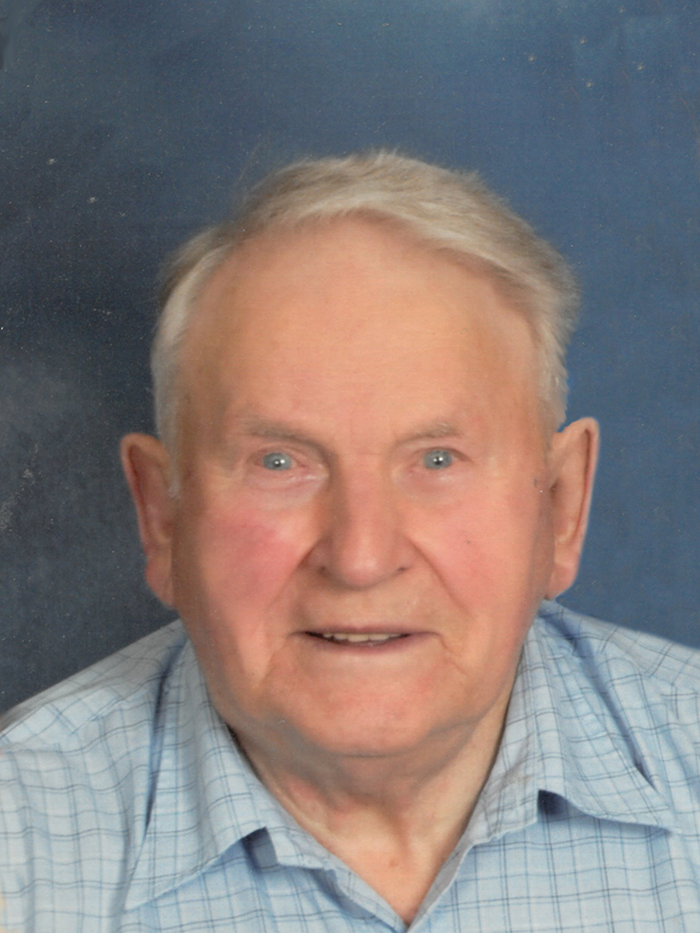 Eldon Dick Stueve passed away on December 1 at his home under the loving care of his wife Marlene. Funeral Services were held on Monday, December 6, 2021 at St. Paul's Lutheran Church with Pastor Dan Larsen officiating. Congregational Hymns were accompanied by Diana Kokoschke. Eldon was laid to rest at St. Paul's Lutheran Cemetery, Henning.
Eldon was born August 23, 1934 to Dick and Marie (Eckhoff) Stueve at farm home in rural Henning.Eldon was baptized, confirmed, and was a lifelong member of St Paul's Lutheran Church in Henning where he held several offices over the years. He graduated from Henning High School in 1952 before enlisting in the U.S. Army. His parents and a group of relatives went to Germany to visit Eldon when he was stationed in Germany. When Eldon came home on December 4, he met Marlene Jacobson on a blind date. They were married on September 20, 1958, and recently celebrated 63 years of marriage. 
When Eldon came home from the service, he took over the family farm in Inman township at the "four corners" of 210 and 29. He milked cows, raised pigs and grew corn, oats and hay. He even served over eighteen years on the Inman Township board. 
Eldon also began driving school bus for Henning. He drove school bus for 45 years. After retiring, he said he missed the students but not the stormy and snowy weather.
Eldon and Marlene had two children, Jolene and Richard (Rick.) They also have four grandchildren and four great grandchildren. 
Eldon and Marlene enjoyed travel and spent many winters in Apache Junction, Ariz. Eldon especially enjoyed his grandchildren and great grandchildren. He loved sports including the Twins, the Vikings and the Timberwolves. 
Eldon was proceeded in death by son Rick, parents, brothers Edwin, Emil and an infant brother, sisters Dora Koepke, Amanda Ehlert, Esther Dreyer and nephew Darrell Koepke.
He is survived by his loving wife Marlene, daughter Jolene Johannes (Trace Fosse) of Wadena, grandsons Erik (Anna Kasinksi) Johannes of Golden Valley, Minn. and Ben (Sasha Kimball) Johannes of Wadena, granddaughters Tracy (Ian) Hill of Ottertail, Cally (Alex) Kempenich of Wadena and great grandchildren Ian Hill Jr, Jacob Hill, Oliver Kempenich and Austin Kempenich. Eldon is also survived by sister-in-laws Alma Stueve, Charlene (Doug) Nyhus, Lois(Fred) Foster and many nieces and nephews. 
Please visit www.karvonenfuneralhome.com to leave a message of comfort and support for Eldon's family.
Arrangements provided by Belmont-Karvonen Funeral & Cremation Service of Henning.