Eldor Huwe, 94
Published on September 23, 2021 at 4:54pm GMT+0000 | Author: chadkoenen
0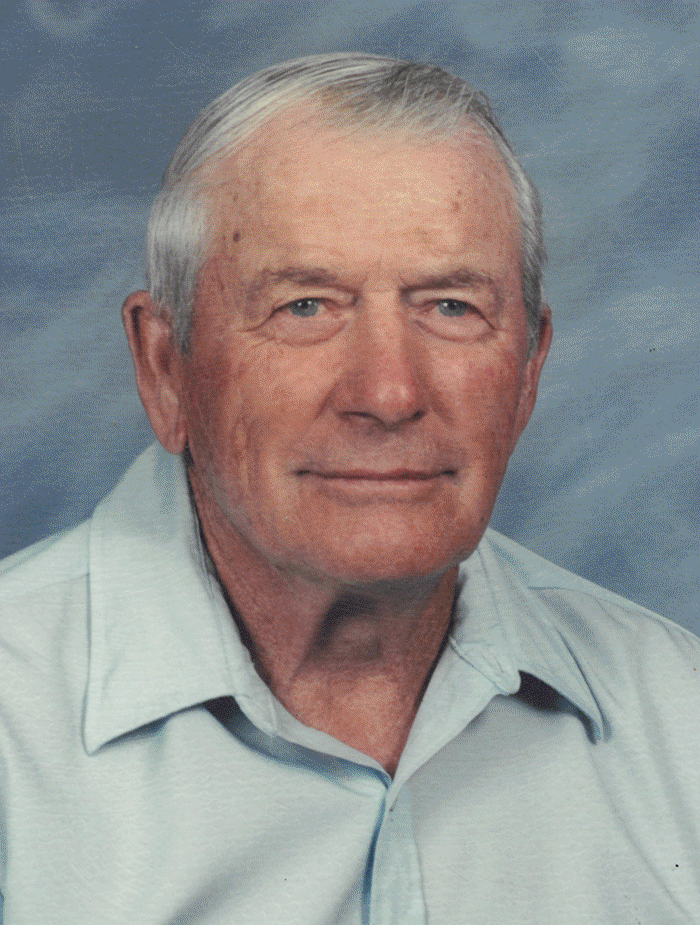 Funeral Services were held for Eldor Huwe age 94, of Detroit Lakes, Minn. (formerly of Wolf Lake, Minn.) on Monday, September 20, 2021, at 11 a.m. at St. John's Lutheran Church in Corliss, rural Perham, with Pastor Jared Nies officiating. Congregational hymns were accompanied by Amy Sobieski. Pallbearers were Jason Hendrickx, Gannon Huwe, Blake Huwe, Scott VonRuden, Andy VonRuden, and Derek Huntziger. Military Honors were provided by Wolf Lake V.F.W. #8165 of Wolf Lake, Minnesota. Eldor was laid to rest at Spruce Grove Union Cemetery, rural Menahga, Minn.
Eldor Herbert Huwe was born on April 24, 1927, to Albert and Emma (Janke) Huwe and grew up on the family farm in Corliss Township. He was baptized and confirmed at St. John's Corliss Lutheran Church.
On February 16, 1946 Eldor was inducted into the United States Army and served in the Pacific Theater. After his discharge, Eldor returned home and began farming near Wolf Lake, Minnesota. On May 17, 1950, Eldor was united in marriage to Margaret Beck who he always called "a wonderful woman." Their marriage was blessed with five children: Linda, Connie, Laurie, Tim, and Jane.
Eldor was a lifelong member of the church and was very active on the church councils. He also served as a Wolf Lake Township Supervisor, a member of the local V.F.W. and was instrumental in starting the Wolf Lake Fishing Derby. Eldor was a member of the Lions Club, a board member of the Menahga Forest Products, and the West Central Telephone Association. Margaret and Eldor were awarded Valley Farmer and Homemakers from Minnesota Red River Valley Association.
In the early days, living in Wolf Lake, he played on the baseball team. Lifetime interests were fishing, playing cards, square dancing, hunting, and traveling. 
Known for his wise-cracking and quick sense of humor he poked fun all his life. He especially loved saying, "respect your elders!"
On September 14, 2021, Eldor passed away at Oak Crossing Center in Detroit Lakes, Minn. He will be dearly missed by his family and friends. Eldor was the last survivor of Albert and Emma Huwe. He was preceded in death by his sisters: Thelma Dickson, Leona Matz, and Helen Anhorn; brothers: Raymond, Kenneth, Arnold, Norman, and Albert; wife: Margaret; and daughter: Connie.
He is survived by his children: Linda Huwe; Laurie (John) Hendrickx; Tim (Brenda) Huwe; and Jane (Robert) VonRuden; 10 grandchildren; 6 great-grandchildren; many other relatives and a host of friends.
Please visit www.karvonenfuneralhome.com to leave memorials and condolences on Eldor's Tribute Wall.
Arrangements provided by Karvonen Funeral & Cremation Service of New York Mills.