Francis Wines, 79
Published on March 25, 2021 at 4:02am GMT+0000 | Author: chadkoenen
0
Funeral Mass was held for Francis "Frank" Wines age 79, of New York Mills, on Thursday, March 18, 2021 at 11 a.m. at St. Lawrence Catholic Church, rural Perham, with Deacon Mark Stenger officiating. The pallbearers were Susan Wines, Theresa Menze, Pamela Lindenfelser, Mathew Wines, Thomas Wines and Mary Ross. Military Honors were provided the Dent American Legion Post #148 of Dent and the Minnesota Army National Guard of Moorhead, Minn. Frank was laid to rest at St. Lawrence Catholic Church Cemetery, Perham.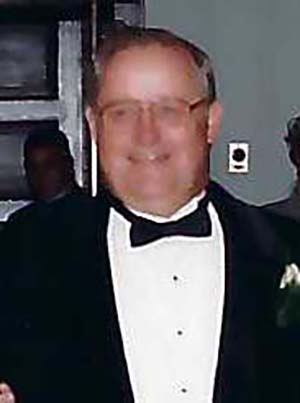 Francis "Frank" Wines was born on October 27, 1941 in Minneapolis, Minn. His parents were the late Raymond and Elizabeth (Kutzera) Wines. Frank graduated from the Vocational High School in Minneapolis with the Class of 1959. Frank proudly served in the United States Army from December 30, 1963 to December 12, 1966.
On June 10, 1967 Frank was united in marriage to Susan K. Schmidt in Milwaukee, Wis. Their marriage was blessed with five children. They resided in Petaluma, Calif., before moving to Wauwatosa, Wis., where he was employed as a mechanic for Cadillac. The Wines family moved to Minneapolis where Frank was employed at a dispatcher and the drove for Greyhound Bus Lines. They resided in St. Michael, Minn. for 32 years, where Frank was employed at the St. Michael Parochial School and then as a maintenance electrician for Minnesota Rubber. Frank was also employed part time at Hardware Hank and the Welstad Nursing Home. In 2006, Frank and Susan moved to New York Mills. He was involved in various church activities, he volunteered at the Senior Center. Frank was a member of the Knights of Columbus, the Dent American Legion Post #148 and enjoyed driving Thomas The Train. Frank liked people, loved his family and had a strong faith.
On March 13, 2021 Frank passed away peacefully at Perham Living in Perham, at 79 years of age. He will be dearly missed by his family and friends. Preceding Frank in death were his parents, Raymond and Elizabeth Wines; parents-in-law, William and Anita Schmidt; brothers: Raymond Wines and Laurance Wines; brother-in-law, Robert Schmidt and Paul Schmidt; sister-in-law, Pauline Ruminski; and niece, Christine Levens.
Frank is survived by his loving wife of 53 years, Susan Wines of New York Mills; children: Theresa (Aaron) Menze of Ottertail; Pamela (Raymond) Lindenfelser of Monticello, Minn.; Mathew (Holly) Wines of Whitefish Bay, Wis.; Thomas (Jill) Wines of Monticello, Minn.; and Mary (Luke) Ross of Albertville, Minn.; grandchildren: Evan (Tiffany) Menze, Carter (Ali) Menze, Logan, Angel, Elijah, Christopher Menze; Jordan (fiancé, Missy Hackenmueller), Dylan (Alyssa) Lindenfelser; Anina and Vera Wines; Sutton and Liam Wines, Bailey and Noah David; great-grandchildren: Bradley and Curtis Lindenfelser and Minerva Menze; brother, Daniel Wines; sisters: Dolly (Lee) Johnson; and Mary Jo (Gary) Levens; sisters and brothers-in-law: Barb Wines, Ed (Elaine) Schmidt, Mary Schmidt, Mary Zolo and Bruce Ruminski; many other relatives and a host of friends.
Please visit www.karvonenfuneralhome.com to send Frank's family a message of comfort and support.
Arrangements provided by Karvonen Funeral and Cremation Service of New York Mills.