Geraldine Jezewski, 97
Published on April 19, 2022 at 2:53pm GMT+0000 | Author: chadkoenen
0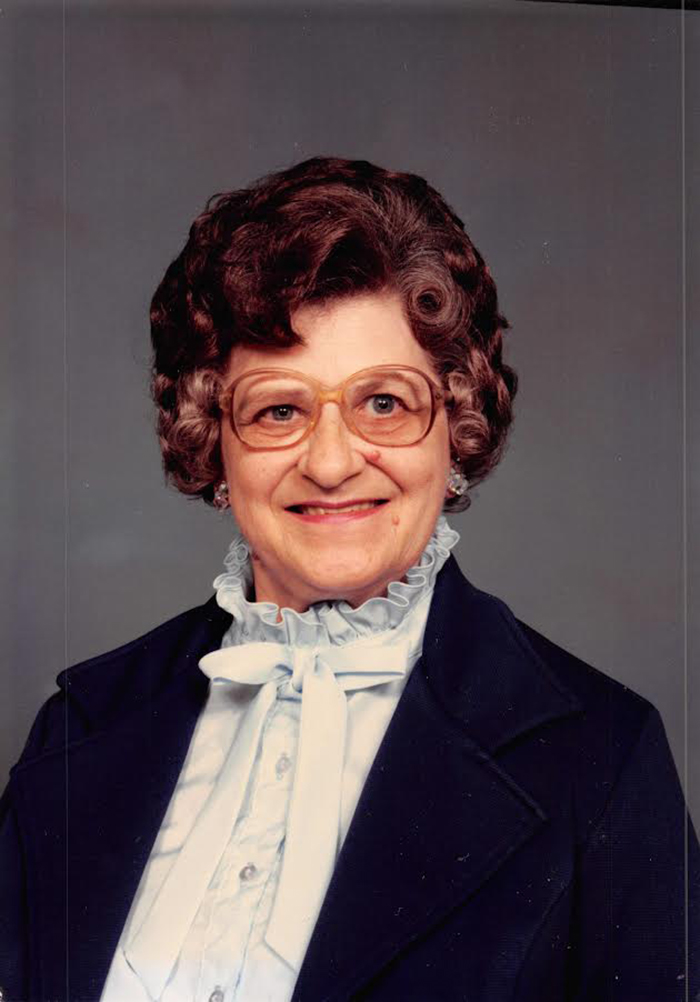 Geraldine "Gerry" LaVerne Jezewski, age 97 of Perham, passed away on Friday, January 7, 2022, at Elk Ridge Assisted Living.
Gerry was born January 1, 1925, to Paul and Augusta (Girdwood) Preuss in Perham. She was born in the family home on the corner of Main and 3rd Ave SE, where Service Foods now stands. Growing up, Gerry helped her father at his store, which stood near the Perham Post Office and was later Paul's Tavern.
After graduating from Perham High School, Gerry moved to Seattle, Wash. and worked as a "Rosie the Riveter" along with many other women during World War II. Once the war was over, Gerry returned to Perham, and married her war hero, Eugene Jezewski, on February 19, 1946.
Gerry was member of the United Church of Christ until its closing as well as the VFW Auxiliary. She enjoyed taking trips to Seattle, Wash. to visit her sisters, visits from her kids and grandkids as well as playing bingo and going to the casino.
Surviving Gerry are her children, Sherryl (Joseph) Holzer and Gary (Deb) Jezewski; grandchildren, Steve (Michelle) Holzer, Val Holzer, Brian Logan, Kristi (Aaron) Becker, Matthew (Tori) Jezewski; great-grandchildren, Jeremy (Jessica) Holzer, Taylor Ann (Kirk) Spilde, Darien Holzer, Eliana Logan, and Max and Sam Jezewski; and great-great-grandchildren, Knox and Dakota Holzer.
Gerry was preceded in death by her husband, Eugene; her parents; grandson, David Holzer; granddaughter, Diana Jezewski; sisters, Evelyn Weickert, Lauretta Atkinson, Ethel Morris, Florence Howell, Dorthea MacMillan, and Gertrude Harvey; and brother, Paul Preuss Jr.
Visitation will be from 10-11 a.m. followed by the funeral service at 11 a.m. on Saturday, April 30, 2022, at Schoeneberger Funeral and Cremation Service. Burial will be in the Perham City Cemetery.
Schoeneberger Funeral and Cremation Service, Perham, MN (218) 346-5175 www.schoenebergerfh.com