Kenneth Dykhoff, 84
Published on October 12, 2021 at 3:51pm GMT+0000 | Author: chadkoenen
0
The Mass of Christian Burial for Kenneth "Fred" Dykhoff of Bluffton was celebrated at 2 p.m. on Friday, October 8, at St. John the Baptist Catholic Church in Bluffton, with Father Aaron Kuhn as celebrant.
Surrounded by his family, Kenneth, age 84, passed away on October 3, 2021, at his home near Bluffton. Compassionate care was provided by Knute Nelson Hospice.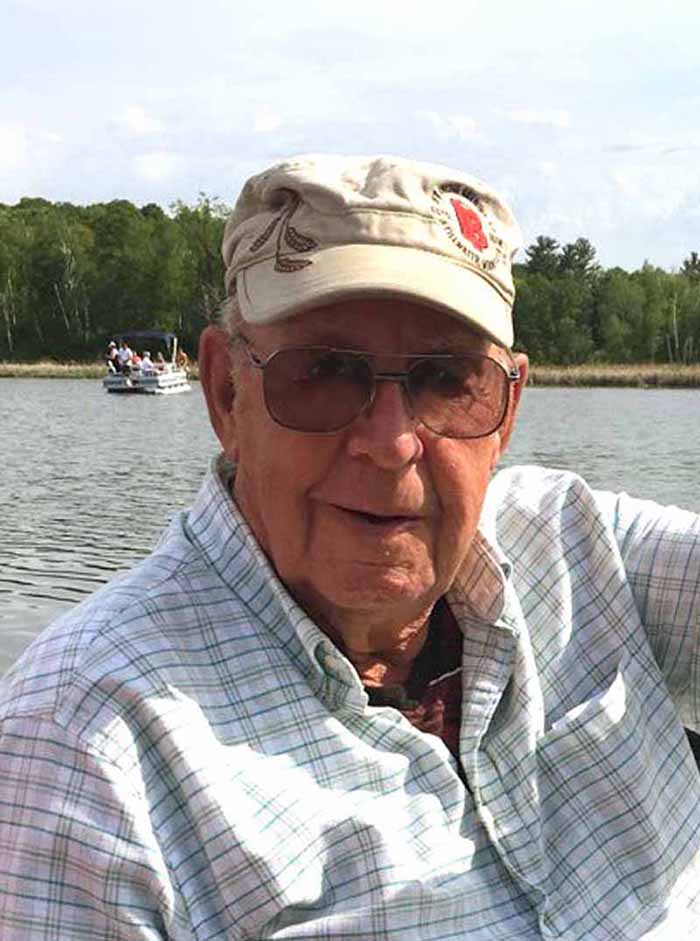 Kenneth, also known as Fred, was born one of nine children to Henry "Hank" and Gertrude (Geiser) Dykhoff on June 12, 1937, in Bluffton. He attended country school just down the road from the family farm. He served honorably in the Army National Guard of MN from September 1961 through December 1964, as a rifleman and sharpshooter.
Ken was united in marriage with Bertha Peters on July 16, 1961. They made their home in the Bluffton area where they raised their 3 children, Sherry, Rick, and Bonnie. Bertha passed away on December 15, 1997. On January 22, 2005, Fred was united in marriage to Beverley (Greeley) Baker. They were lifetime acquaintances and had attended country school together. Fred felt blessed to have even more family!
Over the years, Fred used his talents as a carpenter, and built numerous homes including the home he lived in for the last 55 years of his life. Away from work and during his retirement years, Fred filled his days with hunting, fishing, and gardening. He was an avid birder of purple martins with large birdhouses in his yard to accommodate them. Fred will be most remembered for all the unique nicknames he gave to friends, family, and the Bluffton community. 
Preceding Ken in death were his first wife Bertha; parents, Hank and Gertrude; infant brother Joseph; and son-in-law, Michael Eickschen.
Ken is survived by his wife Beverley Baker-Dykhoff; children, Sherry (Greg) Larson of Perham, Rick (Sherry) Dykhoff of Ottertail and Bonnie Dykhoff of New York Mills; nine grandchildren and seven great-grandchildren; siblings Gordon (Vanette) Dykhoff, Darlene (Robert) Morton, Richard (Judy) Dykhoff, Donald (Irene) Dykhoff, Patricia (Jerry) Anderson, Henry Jr "Butch" (Katie) Dykhoff, Bradley Dykhoff and Joan (Mark) Holweg; along with Beverley's family; and a host of family and friends.
Pallbearers were his grandsons, Joshua Rimpila, Timothy Eickschen, Scott Eickschen, Adam Dykhoff, Seth Dykhoff, along with brother-in-law, and friend, Roscoe "Bud" Greeley.
Burial was in St. John the Baptist Catholic Cemetery, Bluffton, MN.
Arrangements were with the Schuller Family Funeral Homes & Cremation Services, Johnson-Schuller Chapel, Wadena, MN. (www.SchullerFamilyFH.com)