Lynnette Henderson, 71
Published on October 27, 2021 at 5:44pm GMT+0000 | Author: chadkoenen
0
Lynnette Marie (Menze) Henderson passed away on October 20, 2021 in the Sanford Broadway Clinic in Fargo, N.D. She was surrounded by family and passed into the Lord's care around 3:15 p.m.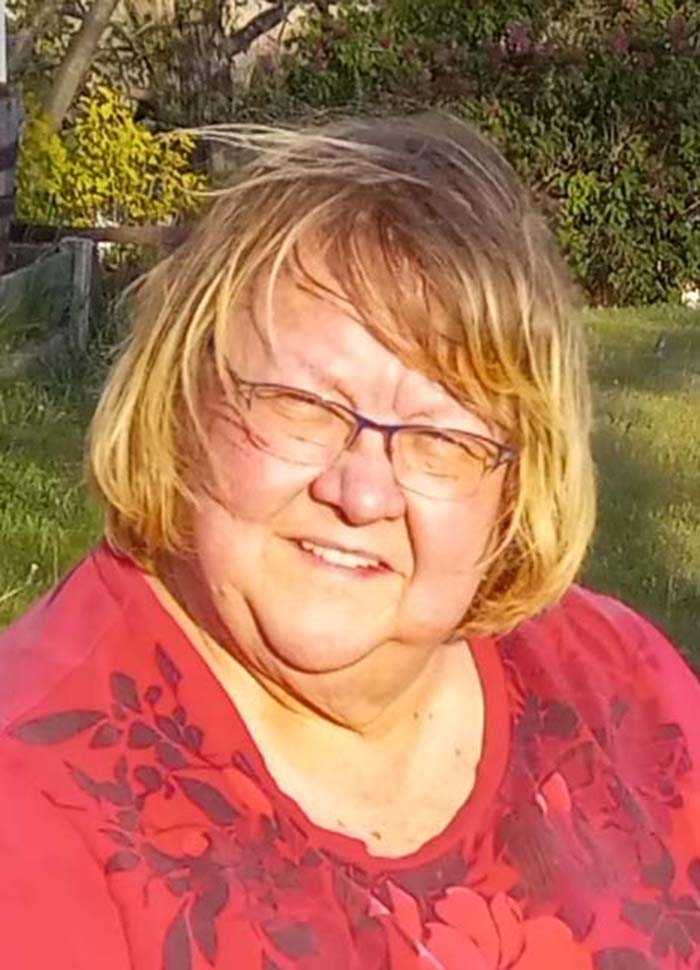 Lynnette was born September 5, 1950 in Perham, to Orlend and Delores (Perala) Menze. She was baptized (September 17, 1950), confirmed (March 22, 1964), and educated (1962-64) at St. John's Lutheran Church and Parochial School of Ottertail. Lynnette grew up on a farm in Otto Township, Minnesota and lived until her teen years in the former District #160 Prairie School. She attended kindergarten through sixth grade at New York Mills Elementary. She also attended high school in Mills and graduated in 1968.
Afterwards, she continued her education at Wadena Area Technical Institute for Data Processing. She utilized her new skills at the Gambles Store headquarters in St. Louis Park, Minn., as a Data Processor as the occupation was becoming obsolete. This is where she picked up the name "Lynn" because "Lynnette" was too close to a coworker's and when either was called, it caused them both confusion.
Lynn met a fellow farm kid, Dennis Duane Henderson of Henning, and they were soon engaged on her 19th birthday and married on her 20th birthday. Their first son, Troy Shane, was born in 1971. They moved to Parkers Prairie for a few years before settling down in rural New York Mills. A daughter, Denise Lynae, was born in 1975 but passed away at only two hours old.
Lynn and Denny purchased her parent's former roller rink business, Orlie's Log Cabin, where Lynnette had previously worked concessions. They remodelled the log structure into a home and have lived there ever since. As the building is quite spacious, a dedicated space was built to house Lynn's home-based industrial sewing business, Lynn's Log Cabin. Two sons, Derek Orlin and Wyatt John, were born in 1981 and 1984, respectively.
One of her great passions in life was sewing. Having learned from an early age, she could sew, mend, or quilt just about anything. She started sewing stuffed-animal turtles for the Perham Turtle Races around 1984 and sewed around 30,000 of them during her time as "The Turtle Lady." She gained so much joy from the many children and adults that would come to buy a turtle during the summer months. Most don't know that she didn't profit monetarily off of this endeavor as once you added up the price of materials, time, and labor, she was actually losing money. This didn't bother her one bit. These contributions were an investment into the community and made her soul happy.
Being a cosmetology graduate, Lynnette worked in her mother Dede's home-based business, Country Beauty Shop, from 1979 until her mother's retirement in 2001. She also served as a leader for the Otto Otters 4-H club for 40 years. Her parents had started the club for their children to be a part of. Lynnette was a charter member in 1959 and was still there for the final meeting in 2012 when the club disbanded. Part of her leadership included enrolling her children and grandchildren, serving on the committee to produce a Leader's Handbook, and managing the food stand at the EOT County Fair for multiple years.
A woman of great faith, Lynnette brought her boys up to be Christians. She enrolled them in the St. John's Parochial School where she and many others in her family had attained their education. She was a lifelong member of the St. John's Lutheran Church of Ottertail and also a member of their sister-church, St. Paul's Lutheran in Richville during her later years.
A Jane-of-all-trades and a master at most of them, Lynnette also filled the roles of Avon saleswoman, census enumerator, tax preparer, respite caretaker, cosmetology teacher, seamstress, cake maker and decorator, and many, many others. She enjoyed working in her flowerbeds, deer and turkey hunting, collecting water pitchers, and visiting friends and family. She will be and already is sorely missed by all who knew her.
Preceding Lynnette in death are her parents, Orlend and Delores Menze; siblings, Brian and Baby Girl Menze; daughter, Denise Henderson; and daughter-in-law, Jessica Henderson.
Surviving Lynnette are her husband, Denny; siblings, Dianne Menze, Dale (Linda) Menze, Karen (Hank) Weber, Pam (Paul) Rosen, Glen (Grace) Menze, (Lori) Menze, Wade (Deb) Menze, Twila (Gilles) Desprairies, and Fay (Tad) Pary; children, Troy (Lisa) Henderson, Derek Henderson, and Wyatt Henderson; grandchildren, Jasmine, Tanner, Tucker, Shiloh, and Tait Henderson; and her beloved great-granddaughter, Camillia "Millie" Henderson. A large host of friends and relatives join the survivors in their grief.
Please visit www.karvonenfuneralhome.com to leave memorials and condolences on Lynnette's Tribute Wall.
Arrangements provided by Karvonen Funeral & Cremation Service of New York Mills.