Marvin Fiskari, 90
Published on September 27, 2021 at 9:49pm GMT+0000 | Author: Chad Koenen
0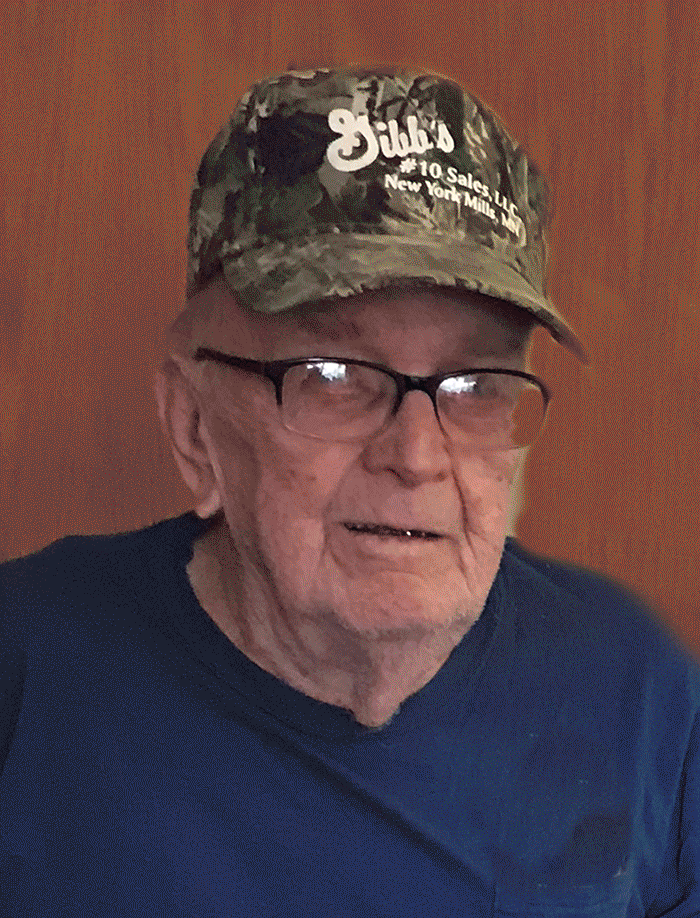 Funeral services were held for Marvin Fiskari, age 90 of New York Mills, on Thursday, September 23, 2021 at Apostolic Lutheran Church in New York Mills, with Pastor Nicholas Kandoll officiating. The hymns were sung by the congregation, accompanied by Janet Tumberg. Special music was provided by Nicole Nelson Welch. The pallbearers were Eric Engler, David Mann, Tim Mann, Dale Keskitalo, Terry Keskitalo and Fred Wurst. Military Honors were provided by the Charles D. Center V.F.W. Post #3289 of New York Mills, and the Minnesota Army National Guard, Moorhead, Minnesota. Marvin was laid to rest in the Minnesota State Veterans Cemetery in Little Falls, Minn.
Marvin Rudy Fiskari was born on February 11, 1931 in Leaf Lake Township, Ottertail, Minnesota to Harry and Hilma Fiskari. Marvin was a twin. He and Stanley were born prematurely and legend goes that the tiny boys were placed in shoe boxes and set on the open oven door to be kept warm.
Marvin proudly served in the United States Army from October 30, 1952 to August 24, 1954, he was stationed in Korea.
When he returned from the service Marvin was employed in road construction, building interstate highways in the United States. He returned to Ottertail, Minnesota to continue work on the family farm with his father.
On March 12, 1972 Marvin was united in marriage to Eva Elmie Olsen Brasel. They purchased a farm just east of his family farm. Marvin enjoyed being a dad to Elmie's two sons who were ages 12 and 24 when they married. On October 12, 2012 Elmie passed away.
Marvin continued to live on his farm and assisted cousins, Dale and Terry Keskitalo and step-son Lyle Brasel with their farming, well into his 80's. During Marvin's full-time farming years he farmed not only his farm, but also his family's home farm and he had also obtained and farmed land that was his great-grandfather's, affectionately called, Mike's Place. He enjoyed dropping in to chat and have a cup of coffee with many family members and friends, but never stayed more than a few minutes. He had to keep on task!
In 2018 Marvin moved into the nursing home in Henning, and then in 2019 he relocated to Mills Manor in New York Mills.
On September 19, 2021 Marvin passed away at Mills Manor in New York Mills, at 90 years of age. He will be dearly missed by his family and friends. Preceding Marvin in death were his parents, Harry and Hilma; and his wife, Elmie; siblings: Marshall Fiskari, Stanley Fiskari and Hazel Bentley; step-son, Lyle Brasel.
Marvin is survived by nieces: Sandi Bentley of New York Mills; Lisa (David) Mann of New York Mills and Becky (Eric) Engler of New York Mills; and step-son, Lory (Lynn) Brasel of Dayton, Minn.; many other relatives and a host of friends.
Please visit www.karvonenfuneralhome.com to leave memorials and condolences on Marvin's Tribute Wall.
Arrangements provided by Karvonen Funeral & Cremation service of New York Mills.