Michael Parta, 74
Published on February 1, 2022 at 5:35pm GMT+0000 | Author: chadkoenen
0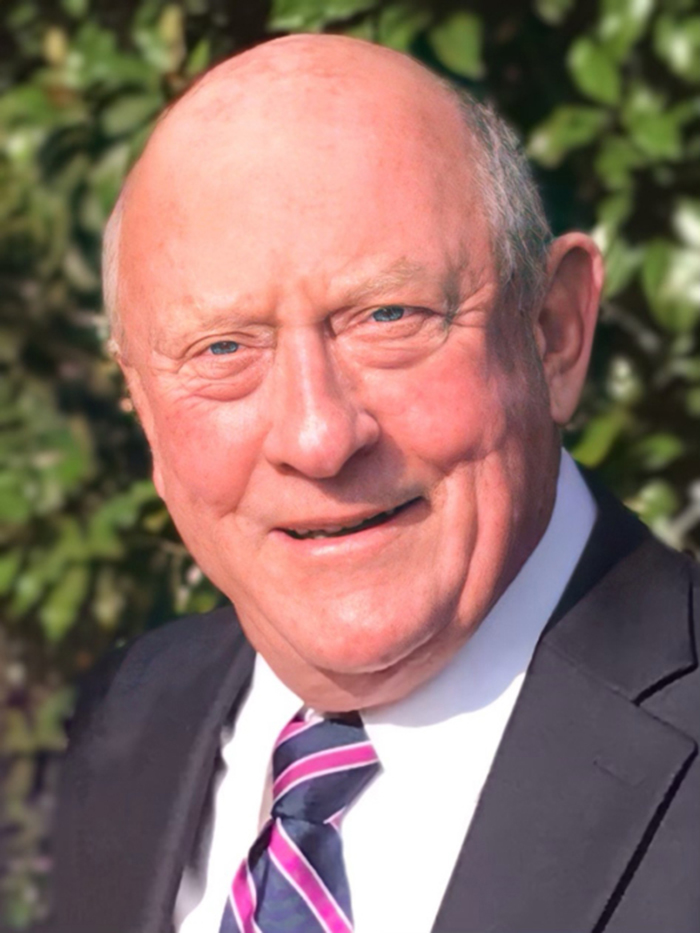 Funeral Services were held for Michael "Mike" Parta, age 74 of Perham, (Formerly of New York Mills) on Saturday, February 5, 2022 at St. Peter's Evangelical Lutheran Church in New York Mills, with Pastor Ryan Stout officiating. Pianist was Janell Brakel, soloist was Heidi Dresser. Pallbearers were Mike's children and grandchildren. Honorary Pallbearers were all who have carried Mike on his journey. Mike was laid to rest at St. Peter's Lutheran Cemetery, New York Mills.
He believed in small towns and in newspapers! That people should know what's going on in their community and should help each other. He believed in, and dearly loved his family.
Michael Parta was born to Russell and June (Pastoret) Parta on November 28, 1947, at the hospital in Perham, Minnesota and grew up in nearby New York Mills.
Mike was a community builder, a leader, a defender of community journalism, an incredible husband, engaged dad, proud papa, loving cousin, fun uncle, and trusted friend. His positive spirit was infectious and an inspiration for all that met him. He welcomed everyone with a smiling face and a sparkle in his eye. He had a keen love for great food, his family, and the Finnish sauna among other things. His Finnish heritage was important to him, and he often greeted people in Finnish and supported the community through publishing countless books on Finnish culture at Parta Printers.
In his early years Mike attended New York Mills Public School, he always reminded us how smart he was. He participated in a host of activities and was a four-sport letter winner. During these years he accomplished maybe his most important life achievement, finding the love of his life, Janet Parta at the age of 16. He had an unwavering love his entire life for Jan.
After graduating from Concordia College, he was proud to serve six years in the Army National Guard. He returned to New York Mills to join his father as a third-generation community newspaper publisher. For more than 30 years Mike and his wife Jan ran newspapers including the New York Mills Herald, the Perham Enterprise-Bulletin, Wadena Pioneer Journal, and the Staples World. They also published the only Finnish language newspaper in the United States, the Amerikan Uutiset.
Mike called his overriding newspaper philosophy "refrigerator journalism." A good small-town newspaper regularly gives readers something they want to "hang on their refrigerator."
Mike used his position in community journalism to champion and build the towns of New York Mills and Perham. He also fiercely defended the free press and community newspapers including testifying in front of Congress on their behalf.
He was a leader and innovator, and served as president of the Minnesota Newspaper Association, the National Newspaper Association, and the National Newspaper Association Foundation. He also served on the Board of Directors of the Newspaper Association of America as the only non-daily member. Minnesota honored Mike with the Al McIntosh Distinguished Service to Journalism Award for his work on behalf of newspapers in Minnesota.
The National Newspaper Association honored Mike with the Amos award for outstanding service to community newspapers nationally, a cause he was advocating for and attempting to impact until his passing. His involvement in these organizations even allowed for this small-town kid to meet three U.S. Presidents and countless high-level political officials. When he was in Egypt he covered the press conference on the Mideast Peace Process with President Bill Clinton, Egyptian President Hosne Mubarek and Palestinian Leader Yasser Arafat in 1994.
Mike's leadership had local, statewide, national, and even global impact. He worked in Estonia and Latvia after the fall of communism to create a free community press in these former Soviet nations.
He was a man that never let life get him down and knew how to turn every negative into a positive. When asked how he was doing, even in dismal circumstances, he would have a huge authentic smile on his face and exclaim "Great." And he was not lying because it was the simple things that kept Mike happy, and he knew what counted in life. He was great just because you were there with him.
He took adversity like his first heart attack and turned it into a platform to inspire others to get healthy, even winning an American Heart Association Award for his efforts.
Mike has been active inhis community serving on a host of boards and committees, including nearly 30 years on the New York Mills City Council. For his community service, Mike has been recognized by the Lions with the Melvin Jones Award and by the Rotary with the Paul Harris Foundation Award and was an inaugural inductee into the New York Mills Hall of Fame. He also served his faith community as an active and faithful member of St. Peter's Evangelical Lutheran Church for his entire life.
Mike and Jan sold the Newspaper Business in 2000, but they didn't truly "retire" and stepped into the boat business. For decades they had printed materials for Lund Boats. Mike even had his kids collate owner's manuals page by page as he reminded them of the importance of hard work. In their retirement they started selling Lund Boats from a new venture in Perham, Hoot's Sports, and was honored as a Top 5 Lund dealer.
He was a champion of education and was thrilled to be able to substitute teach in his retirement years. Additionally, he fought for school referendums with much success in New York Mills, Wadena, Perham, and Henning.
He loved his communities and worked to build a better future for his hometowns. Mike was a strong advocate of the redevelopment of downtown New York Mills. He worked tirelessly with other community leaders to build the fire department, remodel the city hall, was a strong supporter for building the New York Mills Clinic building and helped with countless housing and apartment building projects to grow the town. He was president of Footprints Foundation and director of the Perham Rotary Foundation.
His political science degree led him to work for Bob Bergland in the 1970's. Mike continued his interests on the local and state level, including managing Dean Simpson's state legislative campaigns and supporting countless candidates seeking higher office.
Mike married a strong woman who was an incredible partner in business and life. He always supported her projects with his energy and time. From her incredible work with Relay for Life and in the community… to hauling plants to the lake and back.
Mike passed away on January 29 at his home on Big Pine Lake after a long and courageous battle with cancer. He was happiest on his pontoon with a glass of wine watching a sunset at Big Pine Lake surrounded by family. Whether jumping off the dock after taking a sauna or being the captain of his pontoon, The Lake was a part of his soul. He was a great water skier and LOVED to fish with his kids and grandkids.
His love lives on in his wife, Janet Parta and his three children, Jennifer, Chris (Tiffany) and Abby and seven grandchildren of which he was so proud: Aaron, Russell, Ariel, Liam, Daniel, Leighton and Liliana. He is also survived by his brother, Gene Parta (Lynne), sister-in-law, Pankaj Parta; stepmother, Bernice Parta, sisters-in-law: Rita Askew, Teresa Askew (Ann) and Susie Pearsall (Dennis), brother-in-law, Steve Askew (Carol) and dozens of nieces, nephews, cousins, and friends. Scores of people considered Mike their second father, his heart had room for everyone.
Mike Parta was a small-town boy who lived a big life and left behind a legacy of love.
His favorite thing to say was, "You get to choose your attitude so pick a good one."
Memorials can be sent to the Footprints Foundation for scholarships for New York Mills students, the Minnesota Newspaper Foundation, St. Peter's Lutheran Church or to any cause that would help anyone in need.
Please visit www.karvonenfuneralhome.com to leave memorials and condolences on Mike's Tribute Wall.
Arrangements provided by Karvonen Funeral and Cremation Service of New York Mills.