Herbert Meier, 91
Published on October 12, 2021 at 3:47pm GMT+0000 | Author: chadkoenen
0
After beating the odds and surviving Covid, Herbert Otto Lawrence Meier passed away suddenly at 91 years young on September 25, 2021, due to Covid-related respiratory issues. Herbert was born May 8, 1930, on the family farm in Butler, and through the grace of God, his brother, Art Meier, found homes for Herb and his siblings so they could grow up in a healthy, loving, and nurturing environment.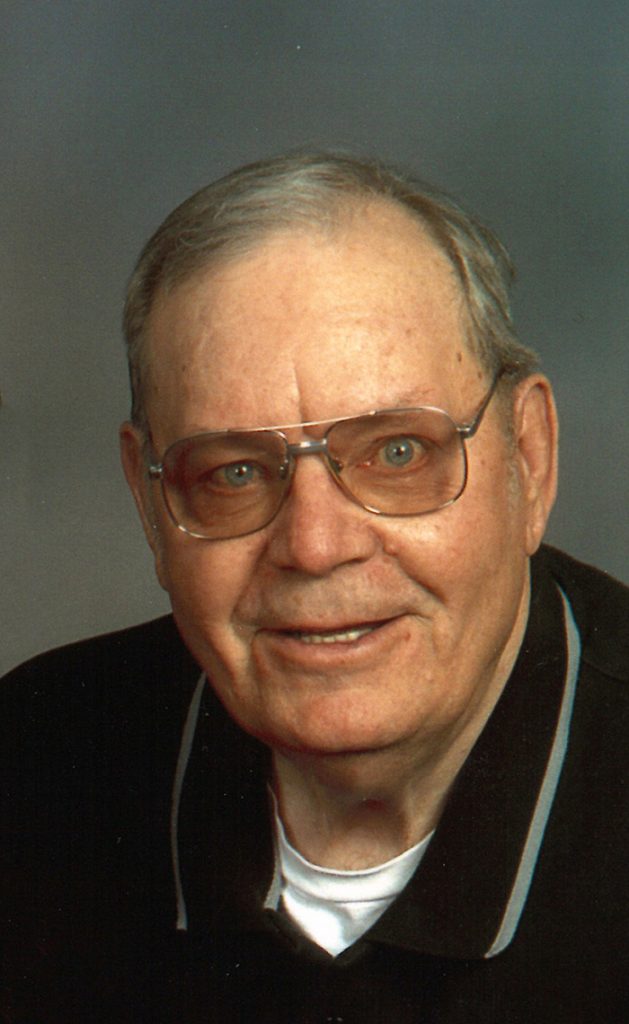 Herb went on to graduate from Perham High School where he was an all-star high school football player. He proudly served our country in the United States Air Force and was in the 815th Recon Tech Squad that flew B50 planes in top secret reconnaissance missions over the Soviet Union and North Korea during the Korean War. After his honorable discharge, Herb enrolled in Concordia College, Moorhead, Minn., and played football until breaking his leg. It was this handsome football player on crutches with sparkling blue eyes that caught the attention of coed Edris Rust, who offered to carry his books. Herb and Edris were married June 24, 1956, and together they had two daughters, Pamela Ann and Deborah Lynn.
After getting married, Herb worked for A.C. Neilsen Marketing Research and the family lived in Minneapolis, Pittsburg, Des Moines, Chicago, and Omaha before returning to Perham in 1970. He joined Tuffy's Pet Food and helped grow the business into a major pet food brand as National Sales Manager. After leaving Tuffy's, along with several business partners, he built and managed the Perham Oasis and Motel. Herb believed in a strong community and was active in the VFW, Masons, Shriners, politics, and other area events. Herb's greatest accomplishment was a loving father, a grandfather to 3 grandchildren he loved and adored, and 5 great grandchildren he loved and cherished. Herb wrote the great grandchildren letters every week which he decorated with stickers, drawings, and colored pens. 
Herb was a kind (and stubborn) German who loved playing cards, classic country western music, fishing, feeding his birds and ducks, having coffee with friends at Arabella Manor, and sneaking lemon bars and chocolate chip cookies whenever he could. He was in awe of space travel and watched every lift off with great enthusiasm. Later in life Herb took up poetry where he expressed his love of family and friends, changes of the seasons, and the importance of living life to the fullest. A teddy bear at heart, this 6' 3" man was charming, loving, funny, and silly—always handsome with sparkling blue eyes and a smile. 
We have a huge hole in our heart and it's only human to want the people we love to be around forever. Although we didn't get forever, we did get the gift of time this past month to be present, tell Herb we loved him, that he wasn't going to be alone, and we would all be okay. The universe gave us the rare gift of more time to share more love with Herb. In the end all that is important is love. And love lives on.
Herb is survived by his beloved daughter, Pamela Ann Meier; granddaughter Desiree Johnson (Jake DeCock), and great grandchildren, Brayden, Noah, and Mykenna; grandson Justin Johnson (Anna Weber), and great grandchildren Charlie and Cora; grandson Logan Johnson, and son-in-law Randy Johnson. Herb is also survived by his sister Dorothy Slowick, Michigan. Herb was preceded in death by his parents, Ferdinand and Emelie (Besel) Meier Jr.; his wife, Edris Ann (Rust) Meier; daughter Deborah Lynn (Meier) Johnson; brothers Arthur, Emil, Edward, and Herman Meier; and sisters, Ruth Whipple, Viola Rach, and Leona Doolittle. Herb had many in-laws, nieces, nephews, cousins, family members, home health care friends, senior companions, and other dear friends, who are all remembered with love and gratitude. We are also grateful for the compassionate care provided by the team at Alomere Hospital, Alexandria, this past month.
Our family wants to thank those who prayed for Herb, sent healing energy, loving thoughts, cards, well wishes, and 'thumbs up', hearts and hugs on social media. We read every card and comment and this encouragement helped give him the strength to fight his illness. Your love and support provided great comfort to the family as well.
Herb believed in science, the power of medicine, doctors, nurses, and healthcare workers. He was quick to get his Covid vaccination and eagerly awaited his booster. He believed the way out of the pandemic was getting vaccinated and it was essential in protecting those most vulnerable – the youngest, the elderly, and those with compromised immune systems.
A celebration of Herb's life will take place in the future when it will be safe for everyone to gather, celebrate his legacy, listen to old time fiddle music, and eat chocolate chip cookies. Herb and Edris will be interred at Fort Snelling National Cemetery, Minneapolis, Minn. 
In lieu of flowers, memorial contributions can be made to Alexandria Elder Network or National Audubon Society. 
Please sign our guestbook or share online memories with the family at www.karvonenfuneralhome.com
Arrangements provided by Karvonen Funeral & Cremation Service of Wadena.