Paul Beaulieu, 71
Published on January 27, 2021 at 12:23am GMT+0000 | Author: Chad Koenen
0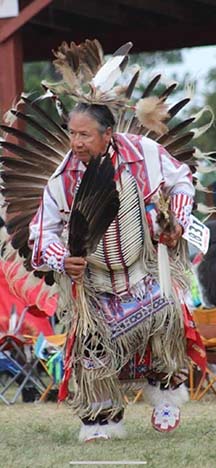 Paul William Beaulieu, 71, of Pillager, Minn., passed away on Wednesday, January 20, 2021 at Essentia Health – St. Joseph's Medical Center in Brainerd. Paul died following a long, courageous battle with Interstitial Lung Disease, which he contracted from his exposure to Agent Orange during Vietnam.
A Celebration of Paul's Life will be held later. If you would like to keep updated on the plans for Paul's services, please visit gatheringus.com and search "Paul William Beaulieu."
Paul was born March 25, 1949 on the Red Lake Indian Reservation. He was the son of Herbert and Mildred (Sayers) Beaulieu. Paul grew up in Red Lake, Minn. and later Minneapolis, Minn. After high school, he enlisted in the US Marine Corps and proudly served his country in Vietnam. Following his honorable discharge, Paul married Pam Jensen on August 12, 1977. He worked as a heavy equipment operator before becoming a city carrier for the US Postal Service in Staples, Minn.
Paul had an infectious personality; everyone who met him became his friend. He was most at home outdoors, especially hunting, fishing, trapping, and foraging for hazelnuts, choke cherries and all kinds of berries. He loved going to Powwows where he danced with his children and grandchildren. Everywhere Paul went, he was always making new friends and reconnecting with old ones. Paul collected hats and was a music buff, playing the drums, guitar and listening to all genres of music. Paul was happiest when he was surrounded by his family and cherished every moment with his children and grandchildren.
He will be missed and is survived by his loving wife of 43 years, Pam; children, Darwin (Kristi Hinden) Stately, of Red Lake, Minn., Lainie Beaulieu, of Brainerd, Minn., Susan (Troy Kampen) Beaulieu, of Brainerd, Minn., and Justin Paul (Anne) Beaulieu, of Pillager, Minn.; grandchildren, Jennifer, Darwin Jr., Tyler Stately, adopted grandson Avery White, Malik, Dezmond, TahVias, Kalia Beaulieu, Sierra Edwards, Sophia, Lydia, Asher Kampen, and Brandon, Aiyana Beaulieu; great-grandchildren, Remi and Tristan Stately, Mason Stately, and Lillith Webster-Stately; special family friend, Lou Robben, of New York Mills; adopted sister Suzie Mattocks; 3 siblings including his brother Steve, of Red Lake, Minn., with whom Paul shared a close bond; many nieces and nephews; and his partner-in-crime, Shadow, his German Shephard. He is preceded in death by his parents, Herbert and Mildred; four brothers; two sisters; numerous aunts and uncles; his Marine Corps brother, George Mattocks; George's mom/Paul's adopted mother, Oleta Geis; and his dear dog, Dozer.
Nelson – Doran Funeral Home
www.nelson-doran.com