Paul Sundberg, 93
Published on January 18, 2022 at 3:41pm GMT+0000 | Author: chadkoenen
0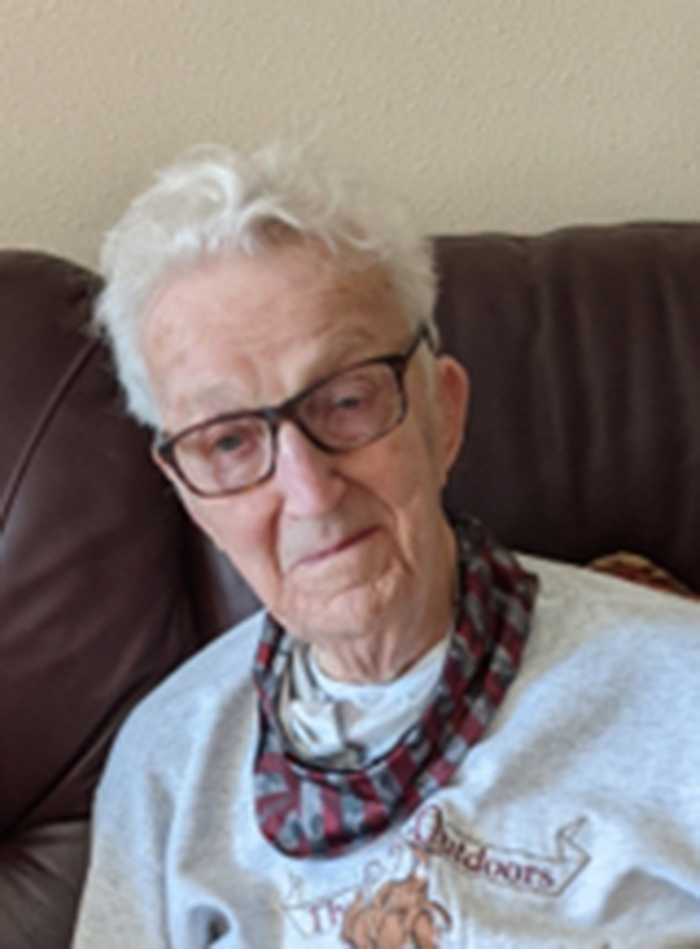 Paul William Sundberg, 93, a resident of Fergus Falls, transitioned from earth to heaven with a smile on his face on Monday, January 10, 2022, in his home with his wife, Helen, by his side.
He was preceded in death by his parents, David and Christine Sundberg, and brothers, Gilbert and Albin, and sisters Gladys and Agnes.
Paul is survived by his wife, Helen (Ehnert) Sundberg, and his two children, Michael Sundberg and Debbie (John) Cordova and his five grandchildren, Alicia (Matthew) Chapman, Joshua Sundberg, Jenna (Brandon) Burk, Michelle (Brian) Peterson, Olivia Cordova, and great grandchildren, Everett and Reese Sundberg, William Chapman, Shane and Justin Peterson, Azariah and Judson Burk.
He was born on March 14, 1928, at his family's farm home in Maine Township near Pickerel Lake in Otter Tail County. He described his birth as a loud cry that broke the silence of the family home. His early years were spent carefree, lots of play, and little work. During those early years, he developed a love for the outdoors: fishing and swimming. At the age of seven, he attended a nearby country school. Later, he attended Fergus Falls High School, graduating in 1947. He enrolled at Moorhead Teachers College until it was interrupted by being inducted into the Army in 1951, where he served Stateside and Japan. While on leave, he married Helen on August 23, 1952.
After his discharge from the Army, he returned to college and finished his degree in social work at Moorhead State University in 1954. He began his career as a teacher at Perham Public Schools, teaching social studies and drivers' education for one year. In 1955, he began working as a Social Worker for Beltrami County until he accepted a position as Director of Social Services in Wadena County. Then, he was installed as the Director of Clay County Social Services in 1973 until his retirement in 1989. He spent the remaining years with his wife at their lake home on Pickerel Lake until moving to Fergus Falls in 2017.
Two achievements from his career that he was instrumental were the implementation of the Foster Parent Program and the Expansion of the State's "Open Door" program in visitation to welfare recipients during his tenure as the Director in Wadena.
One personal highlight of his life, apart from his marriage to Helen and the birth of Mike and Debbie, was to be baptized in Pickerel Lake in full view of his grandchildren. He wanted to demonstrate his love for and faith in Christ to them and to his entire family.
The family is grateful to Knute Nelson Hospice for their loving care. Memorials preferred to Knute Nelson Hospice in lieu of sending flowers.
Memorial Service to be held on January 21, 2022, at Calvary Free Lutheran Church in Fergus Falls (1416 County Hwy 111) with a Visitation with the family at 10 a.m., Celebration of Life at 11 a.m., followed by a light lunch.
Arrangements are provided by the Olson Funeral Home in Fergus Falls.
Online condolences may be sent to www.olsonfuneralhome.com