Ralph Schwartz, 87
Published on May 31, 2022 at 4:15pm GMT+0000 | Author: Chad Koenen
0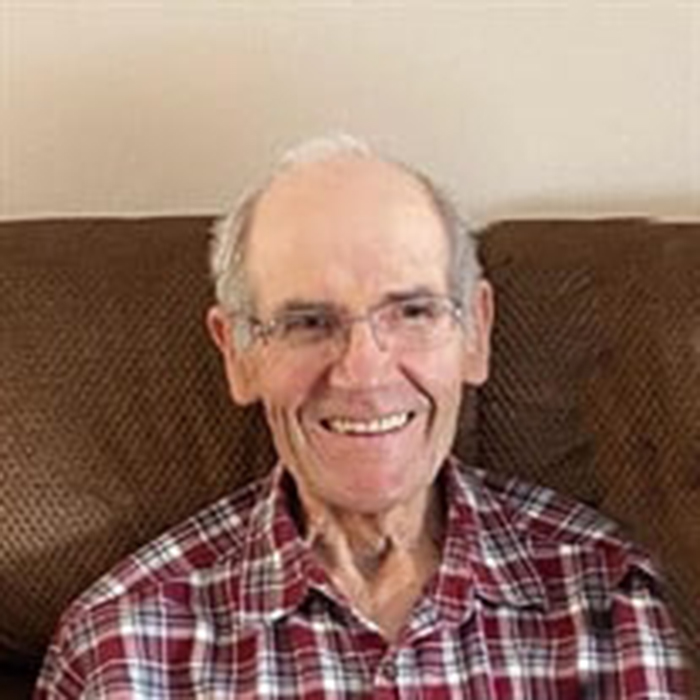 Ralph Virgil Schwartz was called home to heaven on May 23, 2022 at the age of 87. He answered the call at his home in New York Mills, surrounded by family while under the compassionate care of Red River Valley Hospice and granddaughter, Megan Badinger. 
A Mass of Christian Burial for Ralph will be celebrated at 11 a.m. on Monday, June 13, at St. John the Baptist Catholic Church in Bluffton.
Visitation will be held on Sunday from 4-8 p.m. at the Johnson-Schuller Chapel in Wadena, MN with prayers at 6 p.m. and Knights of Columbus and Catholic United Financial rosary at 7 p.m. Visitation will resume at the church in Bluffton on Monday from 9:30 a.m. until the time of the Mass.
Ralph was born third of eight children to Louis and Ludvina (Poepping) Schwartz on April 3, 1935, in Wadena. He served in the US Army from December 1957 until his honorable discharge at Ft. Hood, Texas in October 1959. He loved the opportunity to see the world and share those memories with his family.
Ralph was united in marriage with Dorothy Carol Crabb on January 8, 1962, at St. John the Baptist Catholic Church in Bluffton. He spent his years devoted to faith, family, and dairy farming; instilling a culture of strong work ethic and love in his eight children. Time with family brought him great joy along with visiting military comrades, friends and neighbors, and attending auction sales. He was a member of the VFW, Knights of Columbus, and Catholic United Financial.
Preceding Ralph in death were his parents, Louis and Ludvina; siblings: infant James, Wilfred (Margaret) Schwartz, and Luella (Toivo) Eskola, and brother-in-law, Dick Bollig; sons-in-law: Jerry Griese and Tom Loomis; parents-in-law, Joe and Esther (Johnson) Crabb; brothers-in-law: Joraine (Beulah) and Jim Crabb; sisters-in-law Ruby (Warren) Barnts, Verna (Alex) Yackamovich, and Maxine (Alvin) Brasel.
Ralph will always be remembered by his devoted wife of 60 years, Dorothy; children: Barb (Cory) Badinger of Fargo, N.D., Bonnie (Mark) Richter of Wadena, Cheryl Griese of Anoka, Minn., Connie Loomis of Fargo, N.D. , Ruth (Nathan) Wagner of Aurora, Colo., Janet Schwartz of Wasilla, AK, Billy (Elizabeth) Schwartz of New York Mills, and Jennifer Schwartz of Urbandale, Iowa; grandchildren: Michael, James (Heather), and Megan Badinger, Robert, Thomas, and Daniel Richter, Zachary, Zoe, and Joseph Griese, Brian (Tasha), and Derek (Amanda) Christensen, Caitlin and Jacob Wagner, Briar and Cale Hahn, and Philip Schwartz; great-grandchildren: Brianna, Tessa, and Theodore Christensen, Gavin, Ava, and Everette Christensen, Mason Schlenker, and Elijah Badinger; siblings: Bernice Bollig of Circle Pines, MN, Don (Sandy) Schwartz of Sebeka, Nick (Joyce) Schwartz of Ramsey, Minn., and Alvin (Pat) Schwartz of Wadena; sister-in-law, Betty Crabb of Hewitt, along with many more members of his extended family, friends and neighbors.
Pallbearers will be Ralph's grandchildren, and his great-grandchildren will serve as honorary pallbearers.
Burial will be in Wadena Cemetery, Wadena. Military honors provided by Elmer Goche Post 3922, Veterans of Foreign Wars, Wadena.
Arrangements with the Schuller Family Funeral Homes and Cremation Services' Johnson-Schuller Chapel, Wadena. (www.SchullerFamilyFH.com)