Ronald Smith, 58
Published on January 4, 2022 at 5:18pm GMT+0000 | Author: chadkoenen
0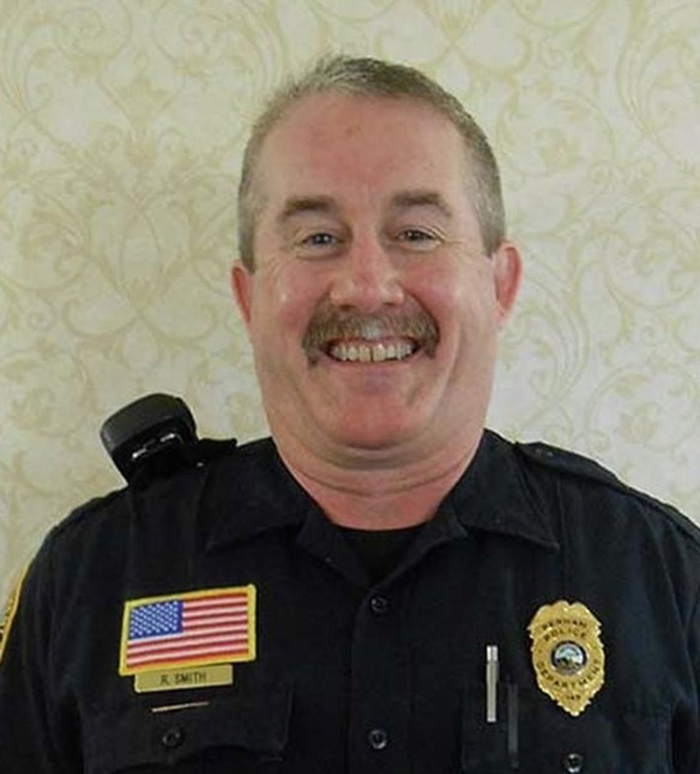 Ronald William Smith was born on May 16, 1963, in North Hollywood, Calif., the son of Harold Smith and Jeraldine (Chinberg) Callahan. After graduating from high school in California, Ron purchased a one-way bus ticket to Alaska, eager to explore. It was while attending the University of Alaska Fairbanks that Ron met two of his best friends, his Savior Jesus Christ and Janet Callis. Ron and Janet fell in love and were united in marriage on July 8, 1989. When considering leaving Alaska in 1999, moving somewhere that did not have hockey was not an option. Ron was an avid player and spectator, passing that love on to his family. And where better than the "warmth" of Minnesota, the State of Hockey. Their marriage was blessed with three children, Dustin, A. J., and Carly, along with many memories, laughs, tears… and animals. 
Ron was a member of the Alaska National Guard and the Minnesota National Guard. He always had a heart that believed in serving others. He obtained a degree in criminal justice, working for many years as a probation officer. Ron got to a point in his life where he was ready to go after a dream he always had; he wanted to be a police officer. He finished his skills training at Central Lakes College and started a passion-filled career working for the Eagle Bend, Perham, Wadena, Motley and New York Mills departments. He loved sharing his passion…and his stories…with fellow officers and anyone else he happened to encounter! Being the outgoing person that he was, he only met a stranger once, leaving the conversation as a friend. He preferred to work the night shift as he relished in the different activity and crowd that came out. His photographic memory was a hinderance to many assailants and made him the extraordinary cop that he was. 
Ron also had a love for taking pictures of God's amazing creation. Every day at Tanglewood Ranch started with coffee and then down to the barn, always with his camera in tow, to enjoy the company of Emmit the very tall horse, and Jack-Jack the mini donkey. Before finishing his morning "chores" he would fill 15 bird feeders, making sure to drop plenty on the ground for the gray squirrels. Daily pictures were posted on social media of his beloved animals and beautiful scenery on the farm. He attended multiple bible studies, learning, and sharing his deep faith with others. He also could randomly be found having weightlifting challenges with his nephew, Ben. Ron, Janet, and the kids spent lots of their time with Janet's parents, working on the farm and making memories together. As the years went by, Ron became so special to Janet's parents, being referred to as their son-in-love, cherished like their own son. Ron was known as "PoPo" to his grandkids, his fifth being born just eight hours after he stepped into eternity. His legacy will live on in their hearts and the many others that his path crossed during his all-to-brief stay here on earth.
Ron passed away on Wednesday, December 15, 2021 at the St. Luke's Hospital in Duluth, Minn. He is preceded in death by his father-in-law, Carlyle Callis. He is survived by his loving wife Janet; children Dustin Smith (Jasmine), A.J. Lester (Jonny) and Carly Smith (Andrew); Grandchildren Carlyle, Ryker, Maggie, Hudson, and Holly; his parents Hal and Jerri, and sister, Rhonda Hash (Dean); mother-in-law Jane Callis and many nieces, nephews, friends and brothers in blue. A funeral service took place on Tuesday, December 21, 2021 at the Motley Free Methodist Church in Motley. Arrangements for Ronald are with the Iten Funeral Home of Browerville, Minn.