Rose Dukek, 82
Published on November 30, 2021 at 7:45pm GMT+0000 | Author: chadkoenen
0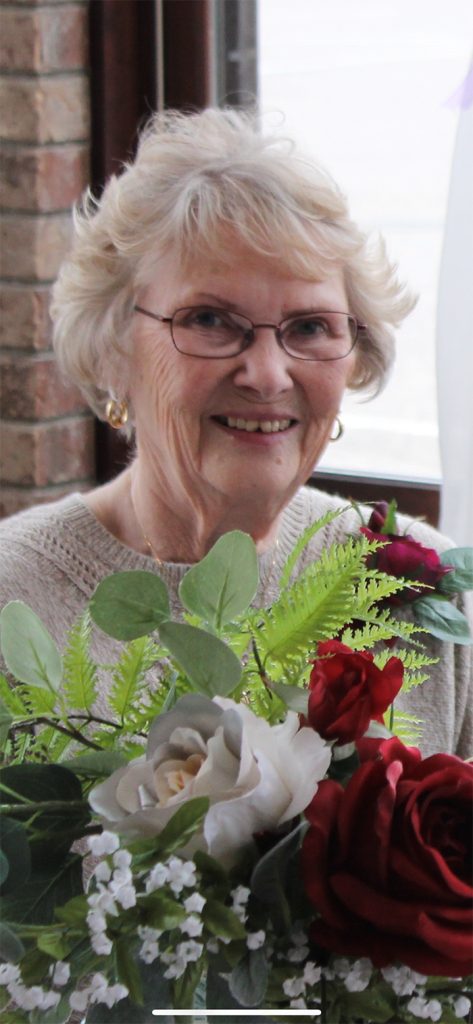 Rose Ann Dukek, 82, of Bagley, Minn., passed away on Saturday, November 20, 2021 at Cornerstone Nursing and Rehab in Bagley, Minn.
A private family service will be held on Friday, December 3, 2021 at 3 p.m. at the Cease Family Funeral Home in Bagley, Minn. The Cease Family Funeral Home of Bagley assisted the family with arrangements.
Rose was born on August 29, 1939 in Wadena, to Toiva and Mae (Nelson) Jaakola. She married her handsome lumberjack Dick Dukek on April 24, 1993. Together they had many adventures traveling to Alaska, Thailand, Europe, and Australia, to name a few. She loved spending time with the grandkids. They enjoyed picnics, cookie baking, special blueberry pancakes, and grandma blankets. She was a voracious reader and especially loved Sci-Fi themed books. While she could not read music or carry a tune in a bucket, she enjoyed listening to music loud enough to rattle the house windows.
She is survived by her husband, Dick Dukek; her daughters, Lisa (Kirby) Harmon, Jennifer (Jenn Nelson) Huwe; her step daughter Naomi (Matthew) Hagen; her step sons, Russ (Theresa) Dukek, Wade (Tammy) Dukek, Brett (Darlene) Dukek, and Stuart (Brenda) Dukek; her sister, Ellen Olson; her brothers, Ed (Linda) Jaakola and Glenn (Doris) Jaakola; brothers-in-law, Larry (Judy) Dukek and Randy (Lori) Dukek; her sisters-in-law, Phyllis (Dennis) Bromaghin and Kathy (Jon) Maki; 19 grandchildren; 5 great grandchildren; and many beloved nieces and nephews.
She was preceded in death by her parents, Toivo and Mae (Nelson) Jaakola; in-laws, Roy and Edna (Erickson) Dukek; her grandsons, Devin Hagen and Logan Dukek; and her brother-in-law, Donnie Dukek.
Messages of condolence may be sent to ceasefuneralhome.com