Sydney Nelson, 89
Published on July 28, 2021 at 7:26pm GMT+0000 | Author: Chad Koenen
0
Sydney George Nelson was born on September 12, 1932 to Emil and Julia (Weston) Nelson in Paddock Township, Otter Tail County. He grew up on the family farm, attended county school, then graduated from Sebeka High School. Syd was highly active in FFA and 4-H. He was a 4-H Key member.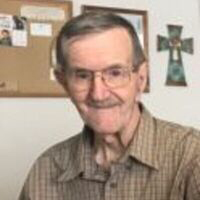 On February 14, 1960, he married the love of his life Kathryn Johnson from Menahga. Their marriage was blessed with three children Bert, Karen, and Mark. Syd and his brother Max took over the family farm and worked as dairy farmers near Hillview until they got into the dairy buy-out program in the early 1980's. Syd continued to live on the farm until 2014 when he and Kathy moved into an apartment in New York Mills.
Syd's career in politics started when he served as a township supervisor. He was county commissioner for Otter Tail County for over 20 years. He ran a successful campaign along with Kathryn and held the office of MN State Representative for 4 years. He was an agricultural specialist for Congressman Collin Peterson. He also served on several association's boards. Syd was a Fire Warden for over 45 years.
Syd and Kathy enjoyed playing cards with their friends and family. They belonged to Whist and Pinochle card clubs for 30+ years. Syd was known for his dry humor and could quietly say something and make everyone laugh. He enjoyed the outdoors hunting, snowmobiling, canoeing and sports. He pitched for the church's softball team and played on the local baseball team.
On July 10, 2021, Syd peacefully passed away at Providence Villa in Sebeka. Preceding Syd in death was his wife Kathryn, his parents Emil and Julia, sister Evelyn, brothers Cyrus, Vernon, and Max. He is survived by brothers; Harold Nelson of Anoka, Minn. and Roy Nelson of Menahga; sons Bert (Pamela) Nelson and Mark Nelson of New York Mills, daughter Karen (Joe) Townsend of Garner, Iowa; grandchildren Terrance Nelson, Adrianne (Chad) Gillick, Margaret Nelson, Seth (Tiffany) Townsend, and Jaron Townsend; great-grandchildren Gabriel, Raphael, and soon-to-be baby Gillick; brother-in-law Jerry (Marlene) Johnson, Montana; and many nieces and nephews.
Memorial Services will be held at 12 p.m. Sunday, August 1, 2021 at Our Saviour's Lutheran Church in Sebeka, with visitation one hour prior to the service at the church. Inurnment at Paddock Bethel Cemetery at a later date.