Wayne Mattson, 85
Published on February 15, 2022 at 3:46pm GMT+0000 | Author: chadkoenen
0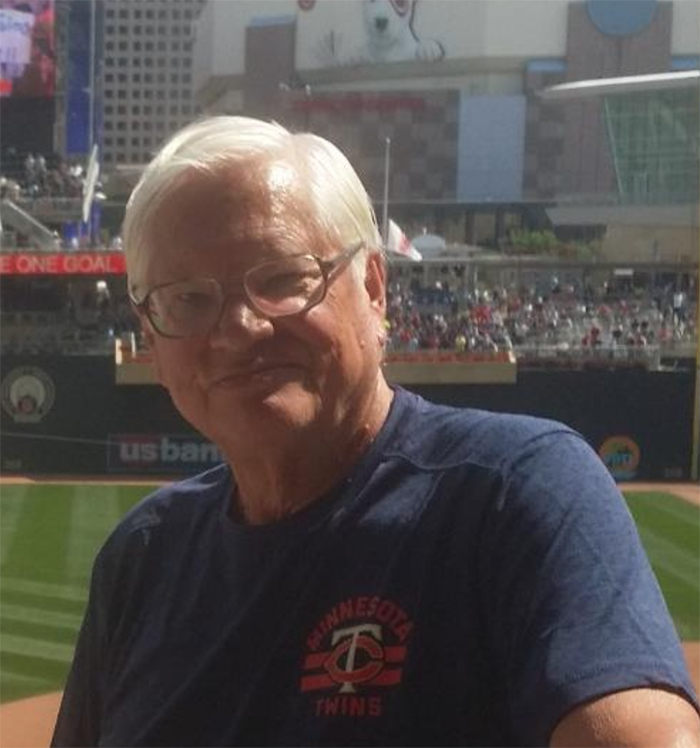 Wayne Mattson, age 85 of New York Mills, Minnesota passed away on February 7, 2022 at Pioneer Nursing Home in Fergus Falls, Minnesota. A Celebration of Life Open House was held on Saturday, February 12, 2022 at Karvonen Funeral Home in New York Mills, Minnesota. Military Honors were provided by Charles D. Center V.F.W. Post #3289 of New York Mills. Wayne was laid to rest at Woodland Cemetery, New York Mills, Minnesota.
Wayne Dean Mattson was born on October 26, 1936 to the late Harold and Agnes (Virnala) Mattson in Leaf Lake Township rural New York Mills, Minnesota. Wayne graduated from New York Mills High School in 1955. After graduating high school, Wayne was proud to serve in the United States Air Force. Wayne attended the United States Air Force Technical School at Sheppard Air Force Base in Texas earning training as an accounting specialist. He was then stationed overseas at Welford Air Force Base in England, where he did the bookkeeping for an ammunition dump site.
While stationed in England, Wayne met the love of his life, Pauline Margret Rose Powell in August of 1956. On July 17, 1957 Wayne and Pauline were united in marriage in Wantage, England. They lived in Wantage for two years and were blessed with a daughter, Linda Rae. In August of 1959, Wayne and Pauline moved back to the United States and settled in New York Mills, Minnesota. Wayne was Honorably Discharged from the United States Air Force on October 10, 1961. Their marriage was blessed with four children; Linda, Jeffrey, Jill and Leslie.
Wayne worked as a bookkeeper for the New York Mills Cooperative Creamery upon returning to New York Mills. Then he worked for Future Homes as their bookkeeper, while accepting a part-time position as village clerk for New York Mills on June 1, 1967. In 1974, Wayne's title was changed to city clerk, which eventually turned into a full-time position. He worked for 35 years as the New York Mills city clerk until he retired on January 1, 2002. Wayne loved the game of baseball and played for the Mill's Millers and Countryside League with Homestead. Wayne was a longtime member of the New York Mills Lions Club and was awarded the Helen Keller Sight Award. He was also the Lions gambling manager for 10 years before he retired.
The simplest pleasures in life brought great joy to Wayne. He enjoyed reading, listening to books on tape, golfing, bowling, cheering on his Minnesota sports teams and spending time on West Battle Lake. Wayne definitely loved his hometown of New York Mills where he was born, raised, graduated and returned home to raise his own family.
On February 7, 2022 Wayne passed away peacefully at the Pioneer Care Center in Fergus Falls, Minnesota at 85 years of age. Wayne is preceded in death by his parents; and wife, Pauline. Wayne's kindness and generosity will be greatly missed, but never forgotten.
Wayne is survived by his four children: Linda (Scott) Gibson, Jeff (Joy) Mattson, Jill (Tim) Bennett and Leslie (Bret) Setterholm; six grandchildren: Keeley Walker, Brandt Gibson, Derian and Phoenix Bennett and Talyn and Ainsley Setterholm; one great grandchild: Kade Walker; one sister: Lana Mayo; many other relatives and a host of friends.
Please visit www.karvonenfuneralhome.com to leave memorials and condolences on Wayne's Tribute Wall.
Arrangements provided by Karvonen Funeral & Cremation Service of New York Mills, Minnesota.